The Easy Button for Kubernetes Data Protection
Portworx Backup is the built-for-Kubernetes data protection service, securing persistent data no matter where it lives—cloud or on-prem. A point-and-click UI offers a simple, self-service platform for backup and restore, as well as the following:
Complete data security spanning RBAC to ransomware protection to encryption
Secure data both in transit and rest
Support for heterogeneous environments
Using Portworx Enterprises Can
Recover Data in One Click
Easy to use, self-service platform for developers with container-granular and application-aware backup and restore.
Migrate Apps Anywhere in Minutes
Backup applications in one environment and restore in another for easy migrations between clusters, clouds, and regions.
Secure and Defend Your Data
Trust your data will be available when you need it with enterprise-grade RBAC, ransomware protection, and 3-2-1 rule support.
The Kubernetes Data Protection Platform
Application-aware and Granular Backup and Restore
As a solution built for Kubernetes, Portworx Backup provides comprehensive data protection for containerized workloads.
The application-aware architecture ensures all application data, configurations, and objects are fully protected, and container-granularity ensures users can target specific applications to restore. This ensures complete, speedy restores over traditional methods.
Self-service Data Protection and Migration
Gain enterprise-level control over your organization's most valuable asset—your data.
Portworx Backup offers sophisticated role-based access controls that give centralized, self-service access for users, so they can set their own automated backup policies and rules without IT intervention.
Portworx Backup also enables users to easily migrate applications, between any cloud, hybrid, or on-prem environment. To put it simply, you can backup your app in one environment and restore in another.
Secure Data so It's Available When You Need it Most
Ransomware Protection
Defend against ransomware attacks with delete protection and immutability, so you can easily recover all your data from backups.
3-2-1 Compliance
Adhere to the golden rule of data protection with the 3-2-1 backup rule—3 copies of data on 2 different media sources with at least 1 off-site copy.
Air-gapped Environments
Support air-gapped environments using Portworx Backup to ensure data protection regardless of where you store your data.
Portworx Platform Services
KPN Customer Story
Backup is simpler [with Portworx]. We can now backup single data volumes, restore them to another namespace, and then simply copy the data we need directly from that space, which saves us significant time and headaches.
Jeroen van Gemert, DevOps Engineer, KPN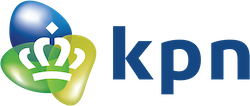 Top Resources

Solution Brief
Portworx Backup Solution Brief

Webinar
Why Doesn't Traditional Backup Work for Kubernetes?

Whitepaper
Safeguard All Your Containerized Applications with Kubernetes Backup
Frequently Asked Questions