Simplify Kubernetes Storage Management at Scale
Portworx storage services provides elastic scalability, industry-leading availability, and self-service access to storage for Kubernetes environments. Integrated storage management includes rule-based automation, thin-provisioning allocation and flexibility for multi-cloud, hybrid-cloud and on-premises.
Consistent, secure and reliable storage layer for any infrastructure
Migrate applications anywhere
Self-service access
Using Portworx Enterprises Can
Maximize Application Performance
Run applications in production with high performance and on-demand scalability.
Optimize Infrastructure Costs
Reduce cloud storage costs by up to 60% for Kubernetes applications.
Make Storage Developer-ready
Enable self-service access to any storage within Kubernetes to enhance developer agility.
The Kubernetes Storage Platform
Automate Storage Management
Portworx storage is a built-for-Kubernetes service that offers flexible and scalable persistent storage for applications in production.
Aggregates and pools storage for consumption in a simple, centralized platform.
Provides thin provisioning to right-size provisioned storage, resulting in cost savings.
Uses automated capacity management with intelligent rule-based dynamic growth of persistent volumes and storage pools.
Allows users to dynamically provision their own volumes with capabilities based on defined parameters.
Offers on-demand scalability to deploy storage only when and where needed.
Application Migration Anywhere
Run Portworx in any environment—cloud, on-premises, or hybrid cloud—for flexibility across deployments while offering a cloud-like experience with self-service access to provision storage.
Simple application migration makes it easy to move any application across clusters, racks, or clouds, all while ensuring a secure migration with application-consistent snapshots and backup to any cloud.
Disaster Recovery and Business Continuity
Meet compliance needs and application SLAs with synchronous and asynchronous disaster recovery. Portworx offers zero Recovery Point Objective (RPO) and short Recovery Time Objective (RTO) disaster recovery for mission-critical applications, ensuring quick recovery and limited application downtime.
Protect any applications on Kubernetes from extended downtime with multiple options for disaster recovery and enable failover within minutes.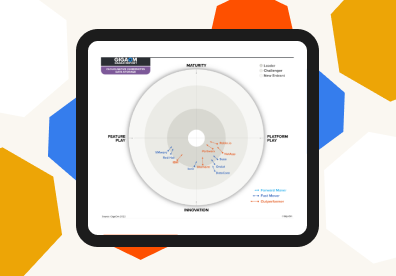 Find out why Portworx is #1 in Kubernetes Data Storage for the 4th consecutive year!
Portworx Platform Services
Frequently Asked Questions
How secure is Portworx storage services?
Security is essential for the enterprise, and containerized workloads are no different. Portworx provides cluster-wide encryption and role based access controls (RBAC) that can be integrated into your own authentication system to help prevent unauthorized access to sensitive data.
Bring-your-own-key (BYOK) encryption gives you full control over the security of your encryption within Portworx.
Granular RBAC helps regulate access to specific Kubernetes resources based on pre-defined roles, so you don't have to worry about anyone getting unauthorized access to data or operations outside of their scope.
I only have a small deployment of Kubernetes applications. Is there a no-cost or low-cost way to use Portworx storage services?
Portworx storage services does offer a freemium tier with Portworx Essentials, providing many of the enterprise-grade features on the full product without any cost involved. It provides all the essential functionality for any organization to run their Kubernetes applications in production.
Portworx Essentials does limit the number of nodes, volumes, and storage per cluster in a single deployment of Portworx storage services. However, you can upgrade at any time to Portworx Enterprise.
Why not try a CSI for Kubernetes storage?
CSI (container storage interface) is a plugin that connects traditional storage systems to containers. These connectors were purpose-built to allow legacy storage to be used in Kubernetes, so they can be the cause of multiple issues when implemented instead of a cloud-native solution.
Using CSIs can lead to poor performance for applications and low quality of service for developers due to control planes requiring calls to storage systems which live outside of Kubernetes. Host failures when using CSI connectors to legacy storage often results in long-duration reattachment of volumes to a surviving Kubernetes node, resulting in application timeouts and downtime.
The connector based approach also increases vendor lock-in since data is tied to a specific storage system supported by the vendor, making migrations and consistent deployments across multiple platforms or locations much more difficult.