The Challenge
Building an enterprise grade Kubernetes platform entails more than simply deploying your applications. You need to protect them too. However, traditional DR solutions aren't a fit for Kubernetes applications because they rely on machine-based backups and don't speak the language of Kubernetes. The result is a manual approach to DR, when what you need is automation.
Container Granular
Kubernetes applications are container based, not machine based. To be effective, DR needs to happen at the container level too.
Application Aware
Modern applications are comprised of many containers running across many hosts. Recovering these applications without data corruption requires application-consistent backups, not simply volume snapshots.
Namespace Control
Even if you can take container-granular snapshots in an application consistent manner across hosts, there are simply too many pods in an average Kubernetes cluster to do these operations manually. You need to be able to backup and recover an entire Kubernetes namespace with a single command.
Data + Application Config
Backing up just your data is not enough. You also need to back up application configurations so that you can recover your applications quickly, without manually reconstructing all your Kubernetes objects.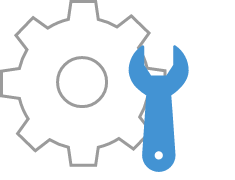 Automation
Protection needs to just happen. Relying on a manual process is unreliable and doesn't scale. Implementing complex scripts is unmanageable.
All Clouds
You need bi-directional support to backup AND restore across all of your clouds – public and private. Moving data and replicating storage across clouds is hard.
Zero RPO + Low RTO
Achieving near instant recovery with no loss of data is hard for traditional applications, it's even harder for multi-container applications running across different storage classes.
Best Practices for Kubernetes Disaster Recovery
Kubernetes disaster recovery (DR) isn't unlike traditional DR schemes. A container platform like K8s has a few quirks requiring a different approach. Here are some best practices to consider.
Work on a backup plan
Backing up with Kubernetes can be challenging as its infrastructure can be complicated with multiple components to consider.
There's no way around it – if you want to have an effective Kubernetes disaster recovery strategy, you need to invest time and resources. First, start reviewing your backup requirement, including all your data and processes. That will tell you whether you need to create a manual backup or rely on automatic tools.
Even if you opt for an automatic approach, knowing your requirements can help you immensely.
Work on a restore plan
When formulating a Kubernetes cluster DR strategy, backups aren't enough. You also need to define how you will use it. Specifically, where backup data will be stored and restored.
This is referred to as your restore plan.
A restore plan is often required before implementing your backup plan. Without it, restoring your operations in case of failure won't usually go smoothly. At best, it will introduce unnecessary delays because there's no clear roadmap to follow.
Fortunately, you can rely on disaster recovery solutions to automate the process, thereby reducing the risk of human error.
Don't forget to secure your backup
One fundamental mistake many organizations make is that they forget to secure their backup the same way they do with their primary system. Unfortunately, this makes it easier for hackers to steal your data. After all, the backup is simply a mirror of your system.
To fix this, you should implement robust protocols around your backups. These include encryption, role-based access control (RBAC), and identity access management (IAM) systems. Such measures ensure that only a few key personnel can work on your backup.
Automate your backup
It's essential to automate your Kubernetes backup with application-aware backup solutions.
The problem with Kubernetes lies in its portability. A critical factor that makes applications easy to deploy is the platform's stateless nature. Unfortunately, this can complicate the backup process.
A solution is to use an application-aware backup tool that considers the context and components in a container. This guarantees a high chance of correctly storing and consequently restoring the backup. You can also automate the entire process, which can help lessen the chances of errors.
Key Factors of an Effective Kubernetes Disaster Recovery Strategy
Ensure your Kubernetes DR strategy is cloud-native
The problem with traditional DR protocols is that they're ill-suited to the way containers are built. Such methods only backup specific components and resources, prolonging the recovery process. They also can't capture the application's entire state, which increases the risk of data corruption.
Thus, it would be best to implement a cloud-native disaster recovery solution. They are designed to recognize and restore various data and components in an application and their relationship to each other.
To this end, many cloud-based enterprises are using disaster recovery-as-a-service (DRaaS) as the center of their DR efforts.
Integrating security and disaster recovery
By itself, Kubernetes has an excellent cybersecurity system that helps protect your infrastructure against hackers. Unfortunately, this can interfere with your K8s backup efforts.
A dedicated security solution must be weaved into the backup process itself to get around this dilemma. Fortunately, many robust solutions exist that even include anti-ransomware capabilities.
You should also consider the security guidelines from the Cybersecurity and Infrastructure Security Agency (CISA). It highlights the best practices for preventing breaches in Kubernetes, such as network separation, authentication, and authorization.
It should be repeatable
The essential characteristic of a DR strategy is repeatability. In other words, you have to rely on it in case of failure, and it should work flawlessly every time.
Using an automated solution makes a big difference here. Leveraging automation for your disaster recovery can help minimize errors and streamline the process.
But achieving complete repeatability takes more than just having the right tools and solutions. Everyone in your organization should also be trained to respond immediately during data breaches and failures. As such, it's helpful to conduct regular drills to test your employees' disaster preparedness.
Don't forget about flexibility
Disaster recovery plans shouldn't be set in stone. Your operations, staff, infrastructure, and even the technologies you use change. It, therefore, makes sense for your DR strategy to adapt as well.
Thinking long-term is key when formulating your plan. It must have enough flexibility built in to accommodate changes. A modular approach is a good strategy here, so it's easy to add on and remove sections of the DR plan as necessary.
It's also worthwhile to conduct regular reviews of your DR plan to see if you need to update certain provisions. Look at every inch of your plan and question everything. And above all, don't forget to document your changes.
The Portworx Solution
Automate protection of your containerized applications with Kubernetes optimized cloud native disaster recovery.
Recover Entire Apps
PX-DR doesn't just protect data. We also protect your application configuration and Kubernetes objects, so that recovering your applications is as easy as redeploying your pods.
Zero RPO
For data centers in a metro area, a single Portworx cluster can span two distinct Kubernetes clusters, enabling Zero RPO failover for mission-critical apps.
Low RTO
Because PX-DR protects your application configuration and Kubernetes objects in addition to your data, it is easy to ensure low RTO for applications in the face of disaster.
DR Across the WAN
If you don't have two datacenters in a metro area, you can still use PX-DR across the WAN. Portworx will regularly snapshot your data volumes, app configuration, and Kubernetes objects and move them to a second location. While your RPO will be higher, you still get the same low RTO.
All Stateful Apps
You don't have to be an expert in each data service, because our app-specific capabilities automate DR for any data service.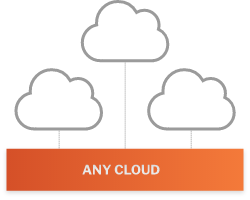 Run On All Infrastructures
Portworx aggregates your underlying storage in the cloud (AWS EBS, Google PD, etc) or on-prem (bare metal, NetApp, EMC, vSAN, etc) and turns it into a container-native storage fabric.
Supported technologies

And more…
Schedule A Call to learn more ▸
Popular Use Cases
Database as a Service
Easily run complex databases as a service.
Fast, self-service provisioning
Easily manage many instances of each data service
Automated operations (capacity management, policy enforcement)
Add on DR, Encryption as needed on a per app basis
LEARN MORE ▸
Containers as a Service
Confidently run your most mission-critical data services on Kubernetes with the Portworx Enterprise Storage Platform.
Offer any data services at on your container as a service platform
Easily manage many instances of each data service
Automate operations (backup, capacity management, policy enforcement, and more)
Keep storage costs down with automated capacity management
LEARN MORE ▸
Software as a Service
Scale the backend data services for your SaaS app without operational complexity.
Data services at SaaS scale
Easily manage many instances of each data service
Automate operations (backup, capacity management, policy enforcement, and more)
Keep storage costs down with automated capacity management
LEARN MORE ▸
Kubernetes Backup and Recovery
Container-native backup for all your Kubernetes apps.
Works for all Kubernetes apps- stateless or stateful
Backup configuration, Kubernetes objects and data
Fast recovery and restore of entire applications
Storage agnostic, use directly with cloud block storage
LEARN MORE ▸