Learn to administer the industry-leading Portworx storage platform for Kubernetes.
The Portworx Enterprise Administration course teaches the core skills needed to run stateful applications on Kubernetes using the Portworx storage platform. Topics include overall architecture, deployment on Kubernetes, maintenance, performance, Portworx command line interface (CLI), high availability, snapshots, backup and restore, security, disaster recovery, monitoring and logging, metrics, and more. This training is vital to empower your team to run stateful applications in production. Once the training is completed and you have three or more months experience as a Portworx Enterprise Administrator, plan to take the Portworx Enterprise Professional certification exam.
Portworx Fundamentals and Portworx Enterprise Administration
These courses enable the Kubernetes DevOps teams, admins of container orchestration, and data management platforms. Portworx Fundamentals provides a high-level understanding of concepts, while the Portworx Enterprise Administration course delivers more technical detail. Both courses offer hands-on labs to practice what you learn while also preparing you for the Portworx Enterprise Professional exam.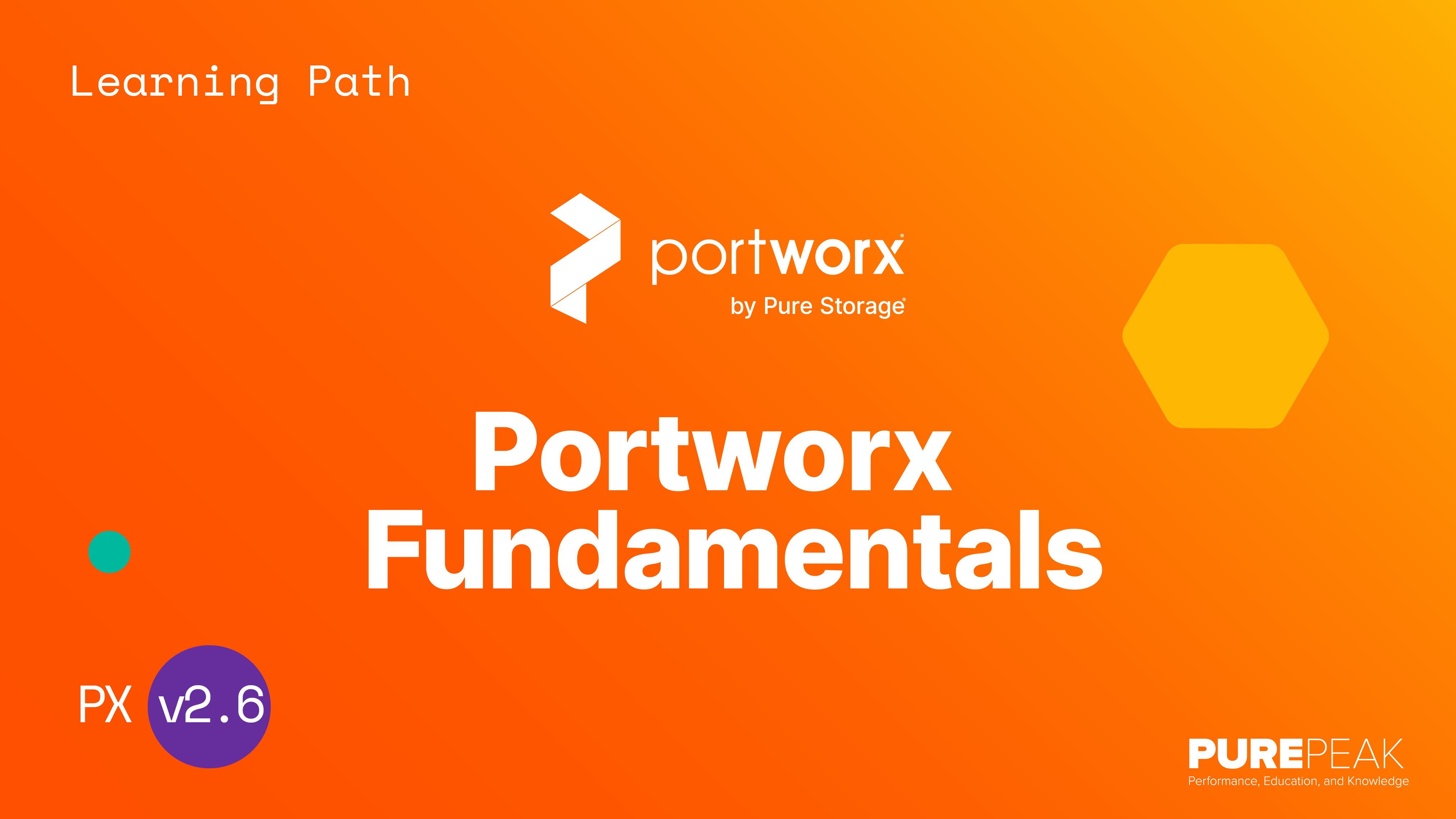 Portworx Fundamentals
This on-demand course introduces Portworx Fundamentals with modules and hands-on labs.
Complete in approximately 1 hour 40 minutes (not including labs)
Four modules and 2 labs
Questions to reinforce your learning
What you will learn:
Portworx Storage Deployment and Management
Portworx Architecture
Portworx Clusters
Portworx Command Line Interface (CLI)
Storage Pools and Volumes
Portworx on Kubernetes
Stateful Application Deployment
Recommended requirements or prerequisites:
Linux System Administration
Containers
Container Orchestration—Kubernetes
Intended Audience:
System Administrators
Stateful Application Developers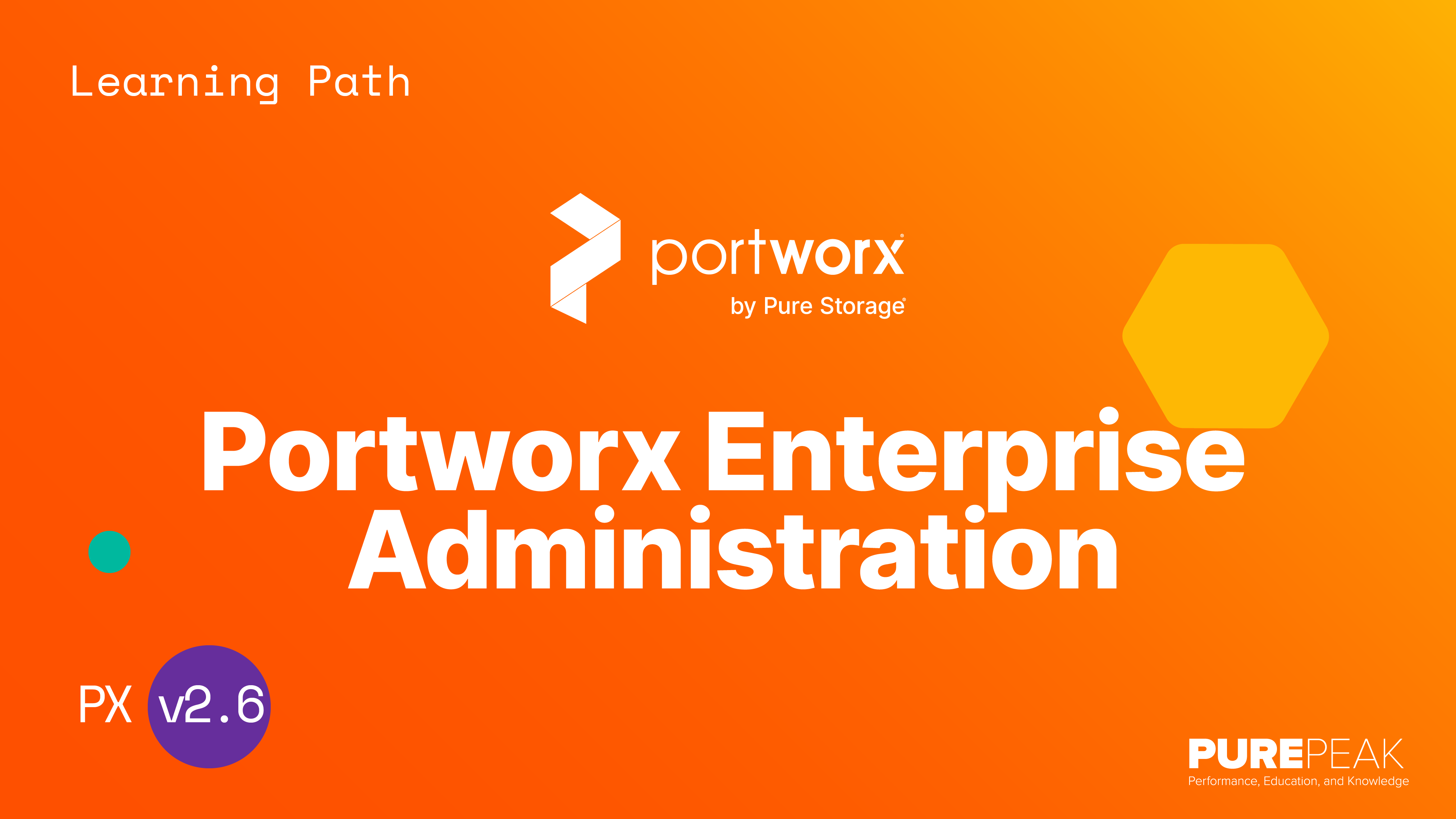 Portworx Enterprise Administration
This on-demand course provides advanced knowledge about Portworx with modules and hands-on labs.
Advanced Technical Level
Complete In approximately 6 hours (not including labs)
Eight courses and 19 labs
Questions that reinforce the learning
What you will learn:
Portworx System Administration
Deployment of Stateful Sets on Kubernetes with Persistent Storage
Setup of Disaster Recovery Features on Kubernetes
Deployment of a Container Native Storage Solution on Kubernetes
Configuration of Backups of Volumes on Kubernetes
Logging and Monitoring Solution Deployment
Recommended requirements or prerequisites:
Linux System Administration
Containers
Container Orchestration – Kubernetes
Portworx Fundamentals
Intended Audience:
System Administrators
Stateful Application Developers
Please reach out to your sales representative or partner contact