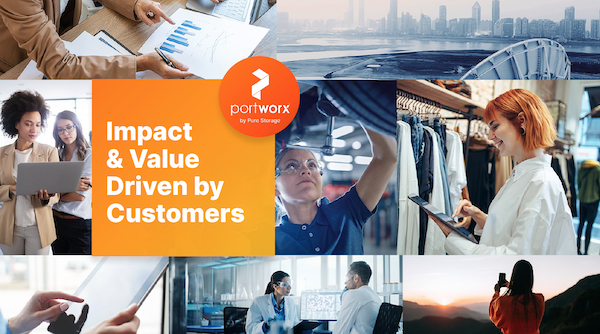 See how Portworx customers from across the world are finding greater value with a Kubernetes data management platform for better application agility across healthcare, finance, telecommunications and entertainment.
With Portworx, innovators like you can reduce costs, increase developer productivity, and reduce application downtime.
View industry and vertical Customer Stories ▸
"The thing that really sold us was the ability to do encrypted volumes, specifically for highly sensitive data that may have player data inside of it. Portworx is an important part of what we need to do to simplify our infrastructure."
– Rob Cameron, principal SRE
Learn how Roblox builds a platform for 70 million gamers with Portworx ▸
Why Portworx? Ask our customers.
Portworx brings a unique mix of cloud native expertise.
Storage and Data Services
Years of expertise in enterprise storage
Invented storage orchestration for K8s
Application and Orchestration Integration
Deep and early Kubernetes expertise
Co-led the founding of CSI
Multi-Cloud DNA
First to offer multi-cloud Kubernetes storage
First to offer migration across environments