1-Click Data Services on Kubernetes
Introducing the Portworx Data Services DbaaS platform
Portworx Data Services (PDS) is the industry's first Database-as-a-Service Platform for Kubernetes. With the click of a button, DevOps engineers can deploy a managed, production-grade data service on Kubernetes from the industry's broadest catalog of options for SQL, NoSQL, search, streaming, and more. PDS fully automates Day-2 operations, including monitoring, backups, HA, DR, migration, auto-scaling, and security.
Simplify management of your Kubernetes data services
Modern apps are composed of dozens or even hundreds of microservices, often supported by multiple data services. Managing each of these data services in a dynamic, Kubernetes world is complex—and time-consuming. With Portworx Data Services, running data services on Kubernetes is up to ten times faster, compared to other solutions.
read the solution brief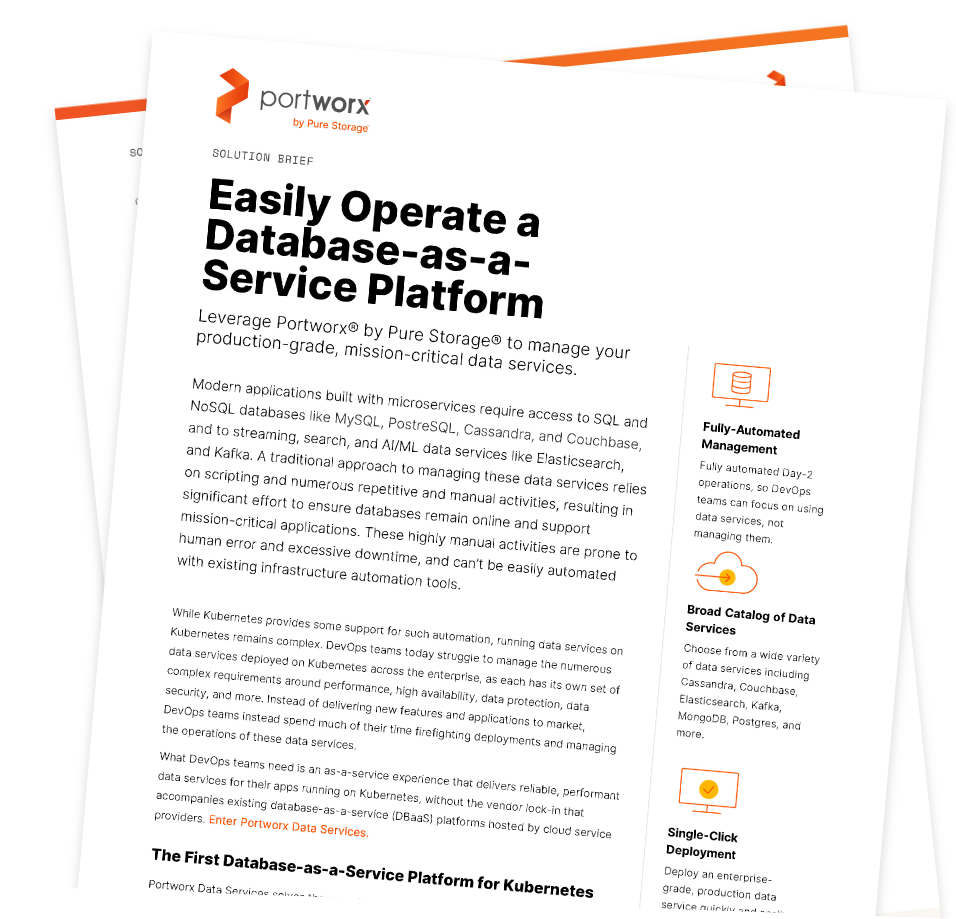 Portworx Data Services solves the most important challenges facing DevOps teams running data services on Kubernetes
Fully Automated Management
Only PDS provides comprehensive, fully automated Day-2 operations so your DevOps team can focus on using data services, not managing them.

Broad Catalog of Data Services
Choose from a wide variety of data services including Cassandra, Couchbase, Elasticsearch, Kafka, MongoDB, Postgres, and more.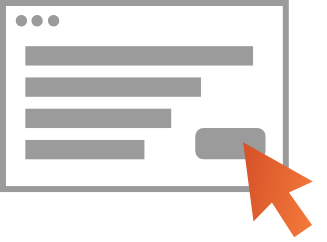 Single Click Deployment
With a single click, deploy an enterprise-grade, production-grade data service that automatically supports backup, restore, HA, DR, data security, automated capacity management, and data migration.
DBaaS without lock-in
Developers need access to reliable data services for their apps and appreciate an as-a-service experience where they consume, but don't manage, the database. PDS delivers an integrated platform that enables enterprises to run automatically managed data services, on any cloud, at a low cost. Get the benefits of DBaaS, without the lock-in.
watch the lightboard video
Back to top