PX-Backup Features and Pricing
Fast, easy, and secure Kubernetes backup and data protection.
PX-Backup
Protect your applications and clusters with complete backup for Kubernetes
Plan Highlights
Single-click app-aware backup and restore
Cross-cloud mobility
24 x 7 x 365 enterprise support
Annual Subscription: Contact us
Protect all of your Kubernetes clusters, applications, and data
PX-Backup Features
Built from the ground-up for Kubernetes applications, Portworx PX-Backup handles key data protection challenges, like single-click backup and restore, quick disaster recovery, cross-cloud mobility, enterprise-grade compliance, and self-service access.
Container-native, app-aware backup—app, data and Kubernetes objects
Schedule backups with policies, rules, and labels
Protect cloud volumes (AWS EBS, Azure Disk, Google Persistent Disk)
Protect apps on Portworx Enterprise
Protect apps running on any storage (block or file)
Protect apps with 3-2-1 backup rule
Cross-cloud backup and restore
Multi-cloud disaster recovery
Full Access to documentation, forums, step by step tutorials
PX-DR (add on with Portworx Enterprise)
Multi-site synchronous replication for Zero RPO DR in a metro area
Multi-site asynchronous replication across the WAN
Full Feature List
Portworx Enterprise is the Kubernetes storage platform trusted in production by the world's leading enterprises.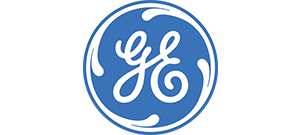 Back to top