Portworx gives developers the self-service they want, while maintaining operational control, data protection and security that IT requires.
Offer Any Database-as-Service
Portworx lets you easily offer any database-as-service to your users without being an expert in each data service, because our app-specific capabilities automate deployments, snapshots, backup, and more.
Self-service. Without giving up control.
Portworx makes it dead simple for dev teams to deploy a database-as-a-service without waiting for IT. But you can set storage and resource quotas and centrally apply policies to maintain control.
Automated Day 2 Operations
Accelerate adoption and automation of Day 2 operations with PX-Autopilot without needing extra staff. Increase reliability and cut your storage costs in half at the same time.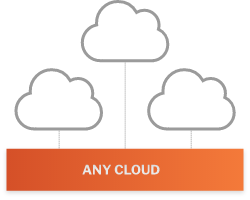 Run On All Infrastructures
Portworx aggregates your underlying storage in the cloud (AWS EBS, Google PD, etc) or on-prem (bare metal, NetApp, EMC, vSAN, etc) and turns it into a container-native storage fabric.
Performance
Give your users near bare metal performance while offering optional hyper-convergence of Pods and data volumes for super fast data locality, even in the case of Node failures.
Disaster Recovery
Achieve RPO Zero for your apps and data with container and namespace granular backups without being limited by machine-based backups of traditional DR.
Data Security
Run even sensitive apps on Kubernetes with Portworx's built in encryption, BYOK, and role-based access controls for your mission-critical data.