These great companies trust Portworx for k8s storage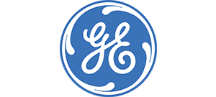 Portworx supports all the major Kubernetes platforms
Red Hat OpenShift
Amazon EKS and ECS
Azure AKS
Google GKE
The Kubernetes project was started at Google after years of experience running containerized apps in production. But persistent storage and data management in Kubernetes was an after-thought. That's where Portworx comes in.
Get a demo of Portworx on Google GKE ▸
See Portworx in action
IBM IKS and ICP
Portworx is an IBM Business partner, with integrations across the IBM portfolio including IBM Kubernetes Service and IBM Cloud Private for Data.
Get a demo of Portworx on IBM IKS ▸
See Portworx in action
Pivotal PKS
The modern enterprise application platform was born with Pivotal Cloud Foundry. We're excited to keep pushing software platforms forward by integrating with Pivotal Kubernetes Service and a suite of VMware solutions like VSphere and VSAN.
Get a demo of Portworx on Pivotal PKS ▸
See Portworx in action
D2iQ

Oracle Cloud Infrastructure
Kubernetes Storage. And much more.
PX-Enterprise provides the enterprise class storage you need like HA, encryption, class of service, and backup & recovery. But thanks to a cloud native design, it delivers all that and more in a fully automatable, programmable way that fits right into your modern, DevOps workflows.
Real data management
Portworx is way more than just storage. We bring powerful data management tools like auto-scaling, blue-green deployments and copy-data management into the heart of Kubernetes.
Auto-Scaling
Blue-Green Deployments
Copy-Data Management
We're app experts, not just storage experts.
Most enterprise storage companies don't think about apps. We're different. PX-Enterprise has built-in and automated best practices for application deployment, scaling, backup and recovery, application consistent snapshots and cloud migrations. Everything we do is about making your apps run better.


and more…
Radical cost savings
Customers that use Portworx save 30-60% on compute & storage costs, and millions of operations cost per year.
LEARN MORE ▸
See how these customers power stateful apps on Kubernetes using Portworx
Large Service Provider Reduced Deployment Time with Portworx and Pure Storage
Read More ▸
Aurea Software Goes Beyond the Limits of Amazon EBS to Run 200 Kubernetes Stateful Pods Per Host
Read More ▸
TrustBills Builds a Secure, Compliant Kubernetes Platform for the German Market
Read More ▸