Customers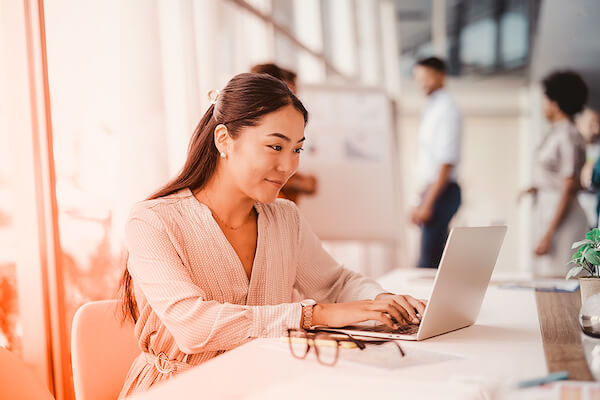 The telecommunication service industry is powering a new trend in automation: self-driving vehicles, smart factories, smart homes, and so on. While these advancements deliver a new level of convenience, they also represent one pressing problem for telecommunication service providers— the sheer volume of data generated by millions of devices. In addition, telecommunication services are widely spread globally and require strong data mobility. To solve these problems, telecommunication service providers are choosing edge computing architecture so users can get closer to the data source and enjoy better service.
However, telecommunication service providers face new challenges when they try to move data from edge to core, as they have to manage thousands of edge devices. One of those challenges comes when they need to ramp up network capacity for special events such as holidays, which is complicated and expensive and requires an effective storage management tool. Telecommunication service providers also must adhere to strict data security regulations.
To be successful with storage at edge, a better approach has emerged in the cloud development world. According to Red Hat Illuminas:2020, 62% of  telecommunication services have applied container technology in production. However, these organizations need Kubernetes in order to orchestrate and manage their growing container adoption.
Portworx is the #1 Kubernetes data platform and a fully integrated solution for persistent storage, disaster recovery, data security, cross-cloud and data migrations, and automated capacity management for Kubernetes apps. Several telecommunications companies have leveraged Portworx's capabilities to transform their disaster recovery and storage performance. Let's take a look at how Portworx helps these service providers respond to the challenges of their industry.
Portworx helps telecommunication services deliver reliable cyber security
TeleMessage is transforming business communications with secure, compliant archiving for messages sent using popular messaging apps like WhatsApp and WeChat. The TeleMessage team applies Kafka as their queuing engine and Portworx for Kafka storage, delivering new levels of redundancy. As a result, Portworx reduces the risk of downtime and failure in TeleMessage's private cloud environment. Even if a microservice or Docker image fails, there is no impact on TeleMessage's services. Portworx enables TeleMessage to meet their compliance requirements at all times.
Read more about how Portworx helped TeleMessage.
With Portworx and HashiCorp, we've gained the encryption and security, along with the cloud native storage performance and availability we need with zero downtime and virtually no disruption to our team. -Yossi Shteingart, Operations Manager, TeleMessage


Portworx enhances data mobility with automatic storage management

KPN in the Netherlands is one of the largest telecommunications companies Portworx serves. It serves a wide range of customers from hospitals using its IoT telemetry services to shipping companies running business-critical logistics systems on its cloud. KPN began to see significant slowdowns once I/O activity climbed above a certain threshold.

After using Portworx, KPN's team saw a significant improvement in storage performance. Customers can double capacity with a click, improving scalability and customer experiences. What's more, Portworx gave KPN technical support to ensure a seamless deployment of Portworx.

Read more about how Portworx helped KPN.

As a bonus, the Portworx team was incredibly supportive throughout our migration. They're more than technologists; they truly understand our business and customers." –Jeroen van Gemert, DevOps Engineer, KPN

Portworx delivers further benefits for telecommunication providers

With Portworx, telecommunication services become more resilient and stable, and they perform better. Portworx enabled a telecommunications customer to achieve 30–40% CPU efficiency and helped increase its daily data ingestion rate to process trillions of data documents in milliseconds. Equipped with strong data storage solutions—including storage, migration, security, disaster recovery, autonomous storage management, and backup capabilities—our customers are able to expand their business, both wider and deeper. 

For telecommunication providers, Portworx Enterprise recently launched IPv6 to unlock 5G /edge capabilities:

Support for IPv6 in K8s deployments (common in 5G networks and edge use cases)
Automatic storage provisioning with volume lifecycle management
Built-in high availability and data protection

On your path toward edge computing, Portworx will be here for you. By using Portworx, you can:

Boost developer productivity with one-click deployment of multiple databases, automated K8s storage, and on demand access
Optimize infrastructure spend by cutting Kubernetes storage costs by 50% or more
Reduce failover time to seconds for mission-critical apps
Migrate data anywhere within minutes and run apps anywhere for any Kubernetes cluster

Fusing 5G and edge computing will give you a real-time front office where you interact with customers, employees, and suppliers for your data storage solution. Try Portworx for free and check out how we can help you get into the future!
Share
Subscribe for Updates
About Us
Portworx is the leader in cloud native storage for containers.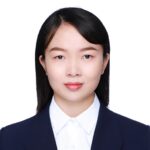 Hongmei Qin
Product Marketing Manager Intern