July 11, 2023
Portworx Backup with NFS Targets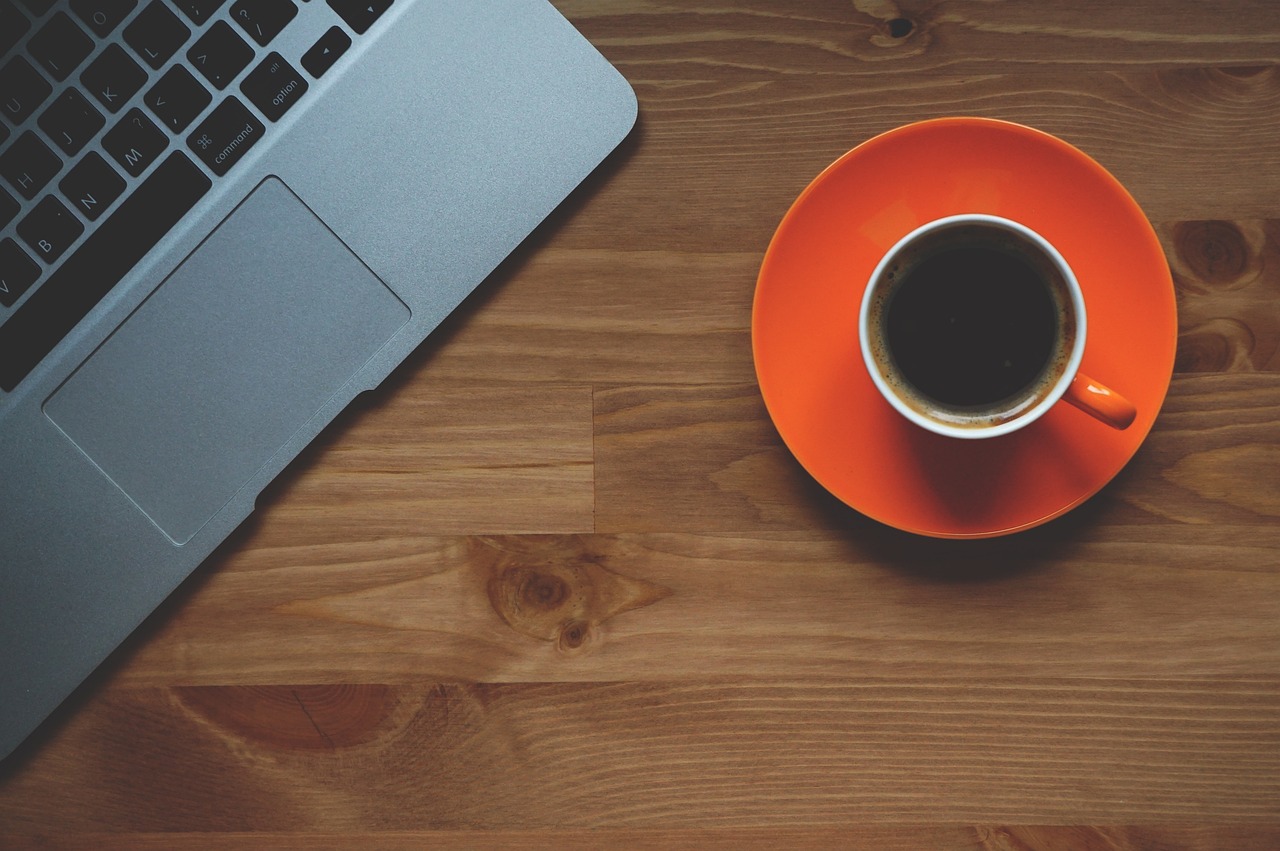 Portworx Backup now offers a more flexible storage solution for your Kubernetes backups. With the recent release of Portworx Backup 2.5, customers gain the ability to utilize an NFS v4 target as the destination for their Kubernetes backup data. This update brings a highly anticipated feature that allows for greater versatility and convenience in managing Kubernetes backups by providing all the feature-richness Portworx has to offer in NFS target locations. In this blog post, we will delve into the details of this new capability, highlighting the advantages it brings to your backup strategy. 
Prior to the release of version 2.5, Portworx Backup users relied on object storage repositories for storing their Kubernetes backup data. Object storage has long been favored by cloud-native backup vendors due to its exceptional scalability, reliability, and cost-effectiveness. However, not all customers have the flexibility to utilize object storage for their backup destinations. While object storage is readily available in major public cloud providers, some customers face compliance or regulatory restrictions that limit their ability to fully leverage cloud-based options. Furthermore, in on-premises environments, object storage is less prevalent, creating a gap for customers seeking a cloud-native backup solution. To address these challenges, Portworx Backup now offers the ability to store Kubernetes backup data in an NFS v4 target, bridging the gap and providing an alternative storage solution for diverse customer needs.
Configure NFS Backups
Before you can use the NFS targets as part of Portworx Backup, you must ensure that you have version 23.6.0 of Stork (Storage Operator Runtime for Kubernetes). Please make sure that your Kubernetes cluster has this version of Stork deployed before attempting to use the NFS targets feature. You will also need to ensure that TCP port 2049 is open between the Portworx Backup instance and your NFS server. For more information about configuration prerequisites see the official documentation.
To configure the NFS backup target in Portworx Backup, you'll navigate to the "Cloud Settings" page where you can define your backup locations. This is the same location that you may have configured Object Store backups in the past. Click "+Add" to add a new backup location. Once the form page opens, you can give your backup target a name and supply your NFS server details. 
NFS Server Address: Fully Qualified Domain Name or IP Address of your NFS Server
NFS Exported Path:  absolute path exported by the DNS Server
Sub Path: Optional subfolder location within the exported path
Mount Options: Optional configuration options for NFS mounts. Each option should be separated by comma
Encryption Key: Optional setting for encrypting backups on disk

Once you've finished configuring your NFS backup location, Portworx Backup will validate your NFS server to make sure that it is ready to be used.

After a moment, your NFS backup location should be validated successfully and a green check mark will appear next to the instance. 
Note: You can re-validate an existing NFS server by using the kabob menu, in case you've made changes to your NFS server and want to make sure it still works.

Once you've got your NFS backup location validated successfully, you can create a new backup, much like you've always done, by giving your backup a name and selecting the NFS server configured in the previous steps.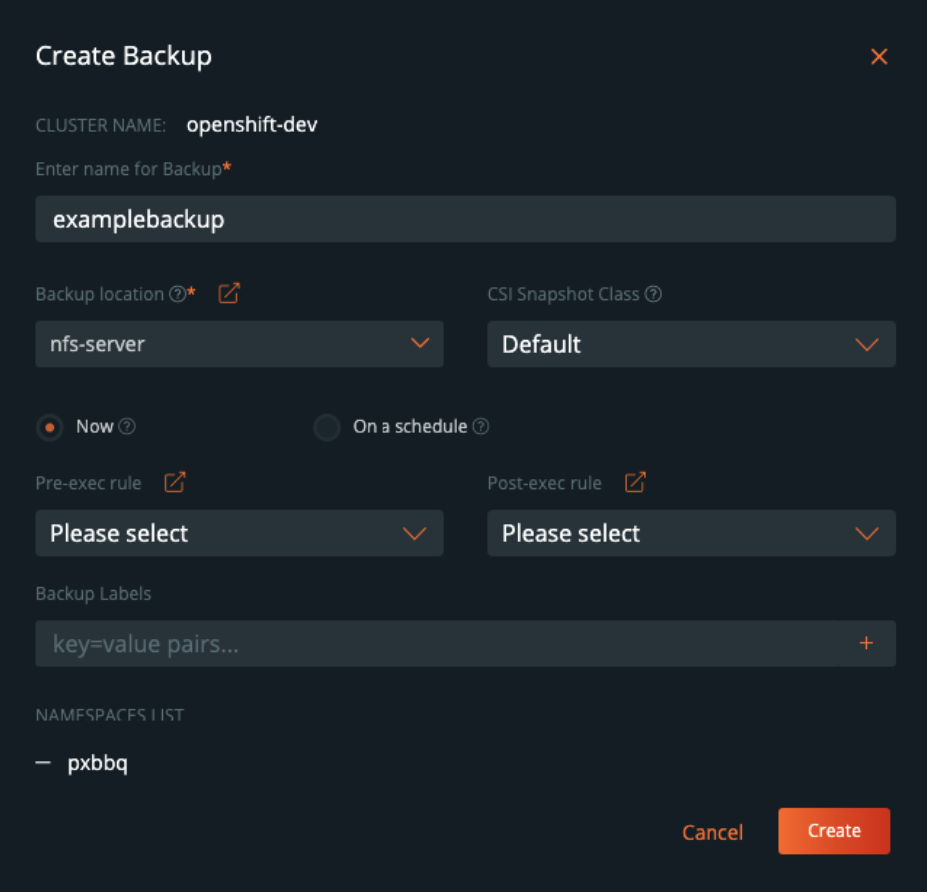 Your backup should complete successfully and show a green cloud icon next to your backup job.

Subsequently, you should see some data show up in your NFS server which includes your Persistent Volume data and metadata. 

Summary
In scenarios where object storage is not the preferred choice for your backup medium, Portworx Backup now offers an alternative solution to meet your Kubernetes data protection requirements. With the latest update, you have the flexibility to utilize a Network File Service (NFS) location as a viable option through Portworx Backup. This addition caters to diverse environments and enables you to tailor your backup strategy to align with your design requirements and infrastructure constraints.
Try out Portworx Backup for yourself, check out our free trial to get some hands on time with a Kubernetes native backup solution.