News & Commentary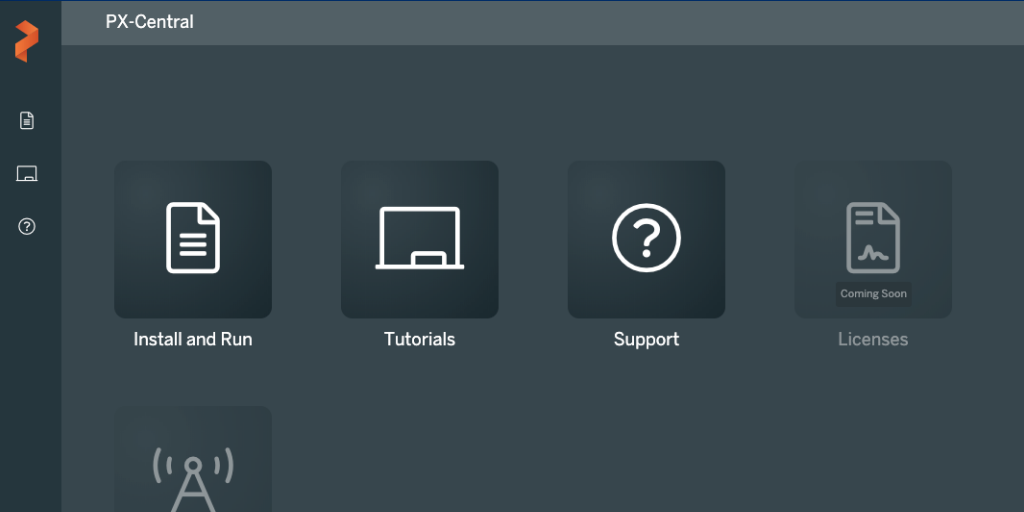 We're very excited to launch our new PX-Central portal where customers can start their cloud native journey with Portworx and keep up-to-date with all of the latest information on best practices when it comes to Kubernetes and Data Management.
Starting today, all new as well as existing customers can log into the PX-Central portal to:
Create Kubernetes specs for installing Portworx in their environment of choice, including cloud or on-premises.
Facilitate collaboration with other Portworx users in their organization by sharing cluster specifications for cloning environments.
Learn about specific Portworx capabilities like Disaster Recovery or Cloud Backups and try out step-by-step examples in a live environment (via Katacoda).
Launch the customer success portal and request help on specific topics from the Portworx support team.
Access useful information through documentation, blogs, and videos directly from one place.
Participate with other users in the Portworx community forum and discuss common topics surrounding cloud native data management.
Users can log in using Github, Google or register for an account with their email/password as shown below in order to access the portal and all these services.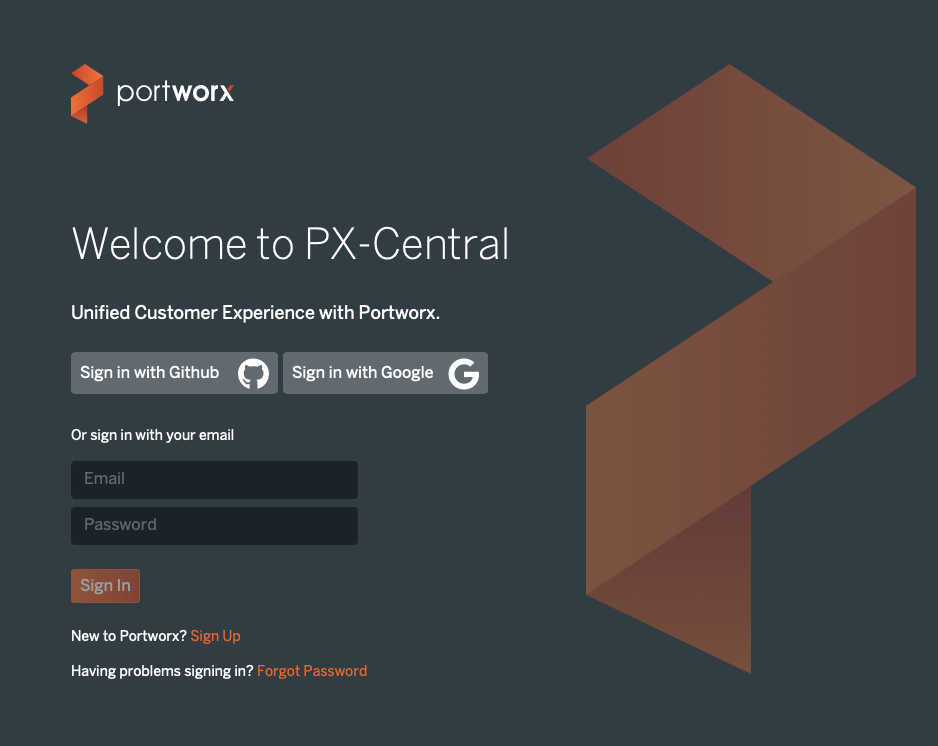 For our existing customers, we encourage you to create an organizational ID so that all of the users from your organization belong to the same group. This will facilitate collaboration within the portal such as sharing installation specs between teams. To set up an organization ID, just have one of the users within your organization contact the Portworx team via the support link in the portal. This user will then be designated as the admin and can then invite other users within the organization to PX-Central using the "Invite" button from the Manage Users option in their user profile.


Our goal with this new offering is to greatly reduce the time it takes to get your cloud native applications running with Portworx as well as simplify daily operations. Going forward, we will be personalizing the experience for the users based on their cloud infrastructure, scheduler, and applications. Additionally, we are planning to provide visibility into license management, cluster operations and publish more resources for online education in the PX-Central portal soon.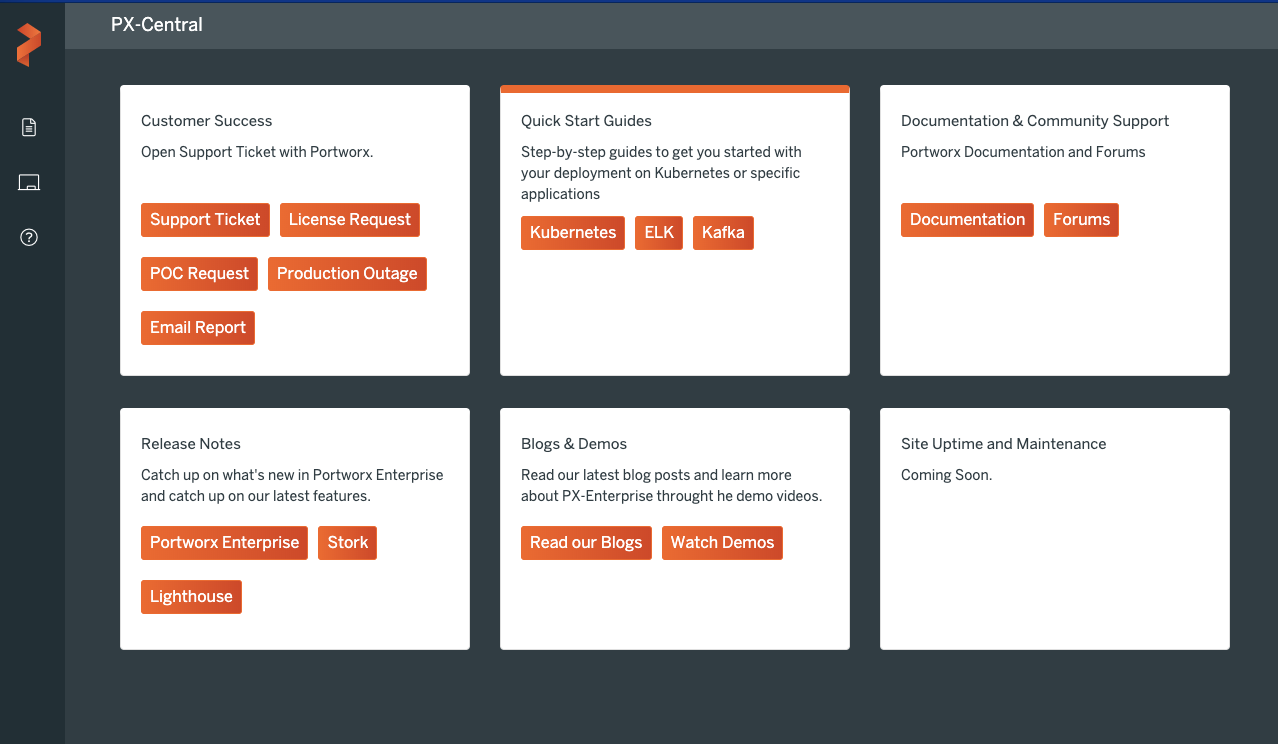 If there are topics that you are interested in that would help you in your cloud native journey, do let us know. For any additional questions and feedback, please reach out to our support using the PX-Central portal.
Share
Subscribe for Updates
About Us
Portworx is the leader in cloud native storage for containers.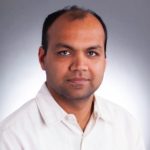 Prashant Rathi
Portworx | Director of Product Management