Architect's Corner

According to recent CNCF data, enterprises are running more than 55% stateful applications in their Kubernetes environments. Fortune 500 customers are standardizing on Kubernetes for all their modern data apps across on-prem/cloud/edge and looking to expand to new workloads, get better performance, and improved efficiencies in Kubernetes production environments. If you are an application architect or a developer or platform owner who is building K8s apps in production, unlock the 5 new use cases with Portworx Enterprise – the #1 Kubernetes storage platform.
As a cloud-native storage layer in K8s, Portworx Enterprise provides the best-in-class scale, performance, and density and maximizes the K8s investment while delivering a cloud-like experience. The complete multi-cloud ready K8s storage platform empowers you to deploy as-a-service platforms for improving business agility and helps with not only expanding the K8s adoption but also bringing advanced capabilities to manage scale, performance, and infrastructure efficiencies for enterprise K8s deployments.
Portworx Enterprise introduces the following 5 new use cases supported by advanced capabilities that help customers to bring varied workloads:

Multi-tenant PaaS with Application I/O Control
Customers are able to efficiently scale their multi-tenant PaaS environment with finer IOPS/BW control for apps.
    2. Edge/5G with IPv6
Customers are able to deploy K8s apps in their 5G/edge environment.

    3. Lift and Shift of Legacy Apps with Kubernetes Virtualization
K8s virtualization lets developers bring virtual machines (VMs) into containerized workflows by running a virtual machine within a container where they can develop, manage, and deploy virtual machines side-by-side with containers and serverless all in one platform.

    4. Unified Storage Overlay with Object Store Service
Customers are able to get a unified storage overlay solution with file, block, and object store services.

    5. Hot Data Tier Backed by High Performance Storage with PX-Fast
Customers are able to take advantage of high IOPS and low latency of any high performance storage backend infrastructure including NVMe without compromising the advantages of Portworx Enterprise such as density, portability, and data management.

To Summarize:
Portworx Enterprise gives you the ability to deploy Kubernetes apps with elastic scalability, unmatched availability, and self-service access to any storage. The introduction of 5 new use cases helps achieve the following:
Enterprises who are running large multi-tenant deployments can now onboard tenant applications with different I/O requirements on the same cluster without affecting one another.
Service providers will be able to extend K8s usage to the near edge where IPv6 is a common mode of network operations.
Customers will have the ability to expand the data ingestion and processing in their large data pipelines running elastic search and Kafka on K8s clusters.
End-users have options to develop and deploy modern data applications in a single platform and benefit from the same user experience no matter what app it is or what infrastructure it is running on.
Platform owners also have enterprise-level controls to efficiently scale these platforms and reduce complexities that come with scale.
Share
Subscribe for Updates
About Us
Portworx is the leader in cloud native storage for containers.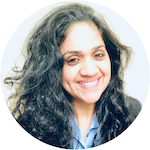 Surbhi Paul
Product Marketing Manager, Portworx Enterprise