Customers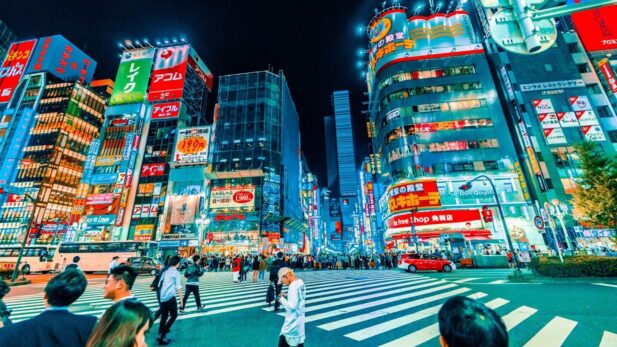 Tackling the data stream is tough for any industry, and the retail sector is no exception. Keeping up with the increased pace of data generation and how retailers manage and make their data of increasing importance to their competitiveness is threatening to leave many retailers behind. There are three major challenges faced by the retail industry that are dramatically making it difficult for them to decide how they want to approach their customers. One of them is the need to scale online operations to serve unpredictable customer volume. Seasonal events, such as Black Friday, generate massive amounts of traffic. Imagine customers rushing to buy the new iPhone during the holiday season, or consider the new "Meghan Markle Effect" where all of a sudden, there is a mad rush to get that outfit or product and websites come crashing down. Another challenge is the unrelenting customer demands for fast and personalized user experiences across a vast spectrum of digital devices and platforms. The third major challenge is building and achieving a seamless omnichannel experience. Sophisticated personalization has always been the gold standard for retailers. Harnessing this massive influx of data is what needs to be resolved by the modern retail sector.
Enter the world of containers and microservices with Portworx!
Moving to a modular, microservice-based architecture can enable organizations to achieve greater flexibility and scalability. Retail technology leaders are pushing ahead with cloud-native apps and microservices. Containerizing applications is the best route to flexible, rapid new service deployments that can drive digital commerce, including hyper-personalized customer experiences, order tracking, and after-sales support. There are two main challenges to transitioning to cloud-native apps and modern databases:
To be able to run cloud-native apps and databases in production – A modern IT operations team now expects certain capabilities to run mission-critical containerized apps at scale in production. They expect high data availability and resiliency. They want the ability to do disaster recovery and backup so that they can go back to the previous version of the app or data during failures of the underlying infrastructure or outages. Platform and DevOps teams struggle to onboard apps for these reasons, which leads to high developer wait times and poor quality of experience.
To be able to run a multitude of modern databases in a very simple way – Developers are using data services such as Postgres, Cassandra, Redis, Couchbase, MongoDB, and messaging services like Kafka, and RabbitMQ. IT and DevOps are unable to support these disparate databases, as each one of them installs in a different way, replicates in a different way, and has a different way to do operations like patch upgrades.
Portworx by Pure Storage is a software platform that enables enterprises to be able to deploy containers and operate databases at scale in production. Portworx is the "Switzerland" of Kubernetes data platform that helps to operate, scale, and secure cloud-native apps and databases anywhere with a few clicks across on-prem and multi-cloud environments.
Portworx is the #1 Kubernetes storage platform* by far, and it specializes in helping large-scale, sophisticated enterprises, including retail, run stateful apps on Kubernetes in production. There is not a more scalable, more performant, or more complete offering on the market that dramatically simplifies the deployment of containerized apps on Kubernetes by taking care of many critical storage operations for enterprise customers.
Portworx is used by a wide range of our retail customers, including multinational grocery and general merchandise chains, and fast food chain stores. Some of the deployed use cases are:
Building a private cloud to create a cloud-like experience for their developers running on-prem
Providing backend connectivity to their delivery service (from stores to customers) on Kubernetes
Scaling back-office apps responsible for in-store experiences during new product launches
Deploying container platform for their internal teams to achieve automation and storage management simplicity
One of the biggest telecom companies that have nationwide retail stores uses Portworx Enterprise to provide complete data lifecycle management including provisioning, encryption, and backup. Portworx has enabled them to reduce the app deployment from 6 months to a few hours. Another leading retail company that operates supermarkets and multi-department stores across the nation deploys Portworx for Kubernetes storage, and disaster recovery, and enables search via ElasticSearch, MongoDB, and Kafka. They see a huge value in using Portworx Data Services enabling the portability of apps and deploying all databases the same way, making them more independent of the platform they deploy into. A big British multinational grocery and general merchandise retailer leverages Portworx for ease of operations, automated management, and a smooth delivery model.
Portworx will continue to step up delivering data persistence, helping modern retail organizations gain a competitive advantage and simplify their container operations by deploying the easiest and most comprehensive platform for cloud-native applications.
Learn more:
* Read the 2022 GigaOm Radar for Cloud-Native K8s Data Storage
Portworx Product Portfolio Solution Brief
O'Reilly Report on Container Storage for Applications on Kubernetes 
Simplify Retail Container Operations with Portworx
Share
Subscribe for Updates
About Us
Portworx is the leader in cloud native storage for containers.