Featured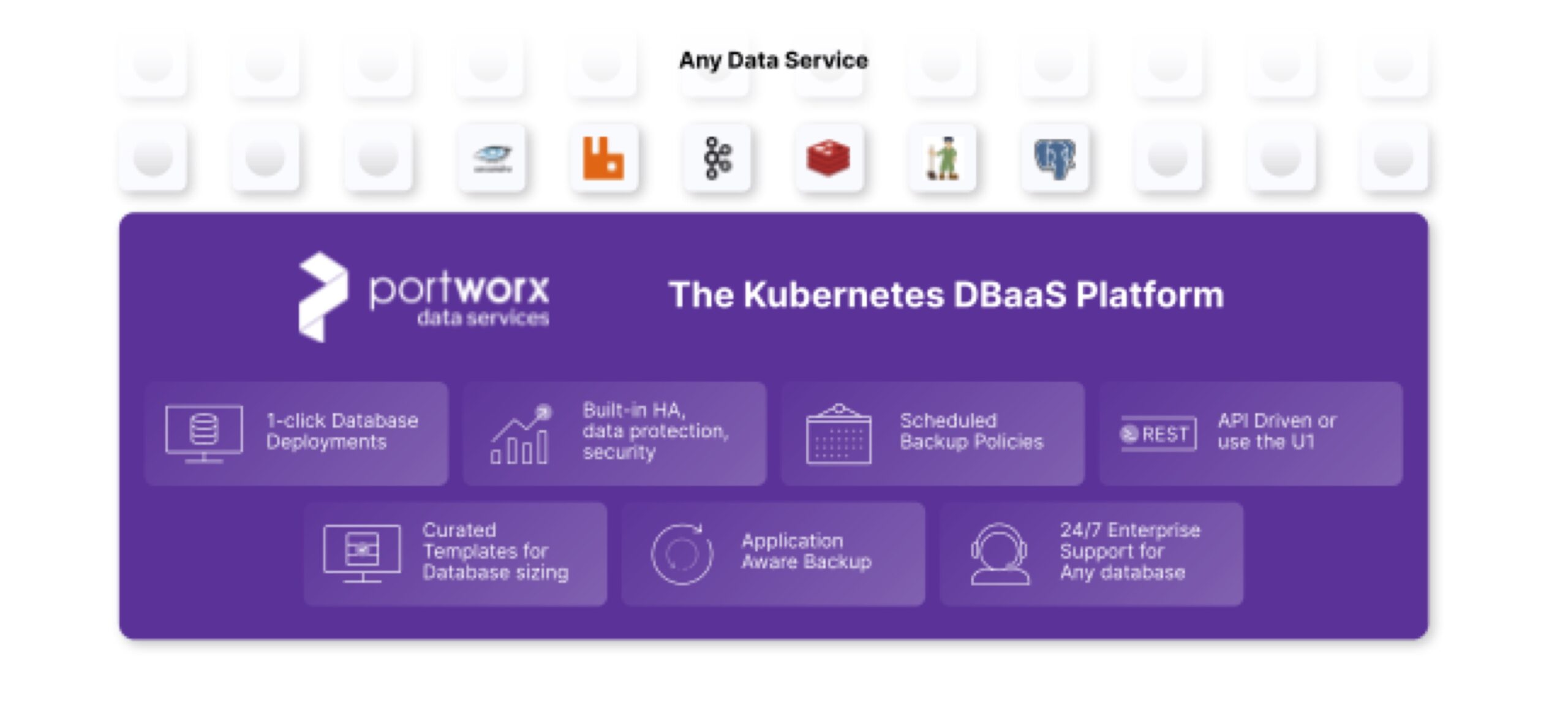 Portworx Data Services: One Platform for All Databases
Portworx Data Services is now generally available for customers across the globe with 24/7 Enterprise-grade support for Apache Cassandra, Apache Kafka, Apache ZooKeeper, PostgreSQL, RabbitMQ, and Redis. It was only a few months ago when Portworx by Pure Storage had first shared its vision to bring the broadest catalog of data services on one platform (Portworx Data Services) by using Kubernetes to build a Database-as-a-Service offering for Platform teams. That day has finally arrived, so if you are a Site Reliability Engineer, DevOps engineer, or a Kubernetes Operator- you can get started TODAY with one-click deployments and operations of these six heterogeneous databases on one platform and give developers what they need i.e. data services.
Heterogeneous databases slow down developers
Developers are building modern customer experiences across every industry and they need to leverage these data services for databases, analytics, search, streaming, and AI/ ML use cases. Each of these databases have their own patterns for deployments, data protection, security, lifecycle management, disaster recovery, and associated cloud lock-ins. Portworx Data Services fundamentally resets the existing deployment models for databases, allowing platform teams to run ONE platform and deploy production-grade data services with a single click on any cloud, at a low cost without any lock-in.
Hiring specialists and building unique operators is not scalable
Platform teams struggle to find and retain talent with unique skills for each database. Even large enterprises that have the resources to hire specialists for each database continue to struggle with scaling on a monolithic architecture since administration and lifecycle management are very time-consuming, and deploying unique Kubernetes operators for each database is extremely difficult. All organizations have a strong preference for buying a single DBaaS platform versus building their own unique version and maintaining it. The simplicity of Portworx Data Services empowers platform teams to perform consistent Day 2 Operations with a single pane of glass, versus hiring specialists' skillsets for each database tool in the market.
Managing support for multiple database vendors is challenging
Every organization uses four to six databases these days, and coordinating with individual database vendors for support is extremely challenging and time-consuming. With Portworx Data Services, customers can now have one vendor for 24×7 Enterprise-grade support for any supported data service.
Portworx Data Services has been built with feedback from several platform architects and VP/Directors of platform teams across the globe, and you can expect to see support for more databases in the near future.
Get started today with running all your databases on ONE platform using Portworx Data Services.
Share
Subscribe for Updates
About Us
Portworx is the leader in cloud native storage for containers.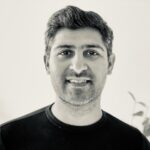 Rajiv Thakkar
Director of Product Marketing | Portworx by Pure Storage