ANALYST REPORT
#1 in Kubernetes Data Storage 4 years in a row!
This report focuses on cloud-native persistent storage solutions for Kubernetes.
Get your complimentary copy today!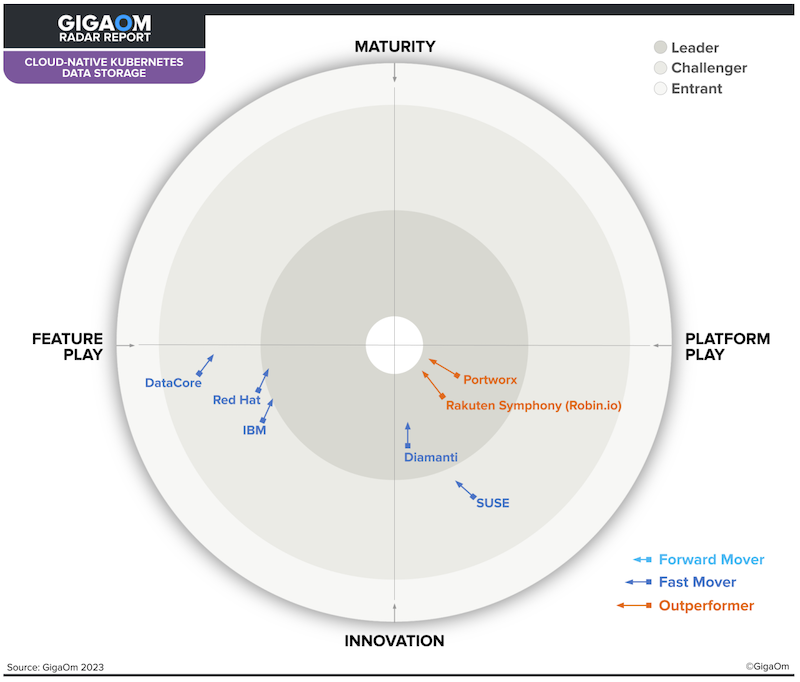 Portworx is recognized as an outperforming solution without compromising on performance or scalability. 
Download the 2023 GigaOm Radar for Cloud-Native Kubernetes Data Storage to see why Portworx has been a leader for Kubernetes Storage for 4 years in a row.  
Distinguishing Portworx features include: 
Advanced data management that delivers advanced storage capabilities, including database lifecycle management

Industry leading database and data services support that simplify the deployment and management of 12 leading database services

Application-consistent and Kubnetes-complete backups that protect the entire application state, including objects, application configuration data, and dependencies