Customers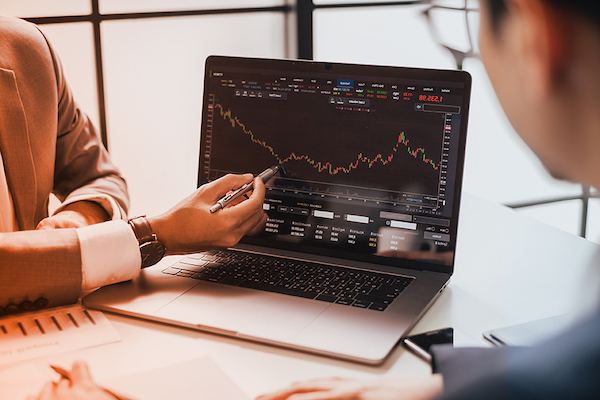 Cost-cutting. Just a few weeks into 2023 it's already clear that across the business world the overarching theme of the year is cost-cutting. A quick glance at the Financial Times or Wall Street Journal reveals headlines like this one "Goldman embarks on biggest cost-cutting drive since financial-crisis" or "Cutting Costs, Not Jobs, Is Focus for Many CFOs Facing Slowdown."
As businesses start to scour their balance sheets for places to cut costs, there is one area that we repeatedly hear from customers coming to the forefront, cloud costs. While cloud has been a major area of investment for much of the past decade, the pandemic forced many businesses to rapidly expand and accelerate their digital transformation to meet consumers where they were at home. Investments during the pandemic in tools and applications to keep business afloat were largely placed on the public cloud without any thought to cost and efficiency as businesses sought to support workers checking in from all corners of the globe.
Many of these applications have become ingrained in our daily lives – the ability to book a flight from our phone, host a video meeting from anywhere in the world, order pizza straight to your door – making them critical not only to those end customers using them but also to the companies and their Dev & IT teams tasked with owning and maintaining them, patching them, upgrading them, keeping them operational 24×7.
Unlike applications built during Cloud 1.0 or Cloud 2.0, the importance of these new applications means they are here to stay. Businesses are not looking to simply zero out that cloud item on their balance sheets and move everything back on-prem, instead they need to find a way to maintain those applications while bringing those cloud costs back in check so their cost isn't outpacing the revenue being generated.
Enter Portworx and Kubecost.
While many of these applications were built for speed and innovation, there was no thought given to efficiency to manage the associated cloud costs. By bringing in tools such as KubeCost and Portworx, customers can revamp these applications into intelligent, efficient applications that maintain their performance while injecting real-time, dynamic scaling that allows enterprises to match the storage/infrastructure with the real-time demand. Customers can reduce their overall cloud bill without sacrificing the flexibility to reverse course if they re-enter a growth phase.
Kubecost
Kubecost started in early 2019 as an open-source tool providing comprehensive cost monitoring and optimization for teams running Kubernetes. With its core features, Kubecost gives organizations complete visibility into Kubernetes spend through cost allocation and monitoring, optimization insights, and governance. Kubecost has capabilities to monitor and optimize many types of Kubernetes spend, such as in-cluster costs like CPU, GPU, RAM, Storage, Network, as well as out-of-cluster spend like external cloud services. Specifically for storage costs, Kubecost can help customers optimize their spend in the following ways:
Unclaimed volumes – Kubecost users can identify volumes that are not being used by any pods in their Kubernetes environment. Users can then choose to delete volumes that are unused by any pods, or move volumes to a cheaper storage tier, reducing their costs.
Right-sizing local disks –  Kubecost has the ability to make savings recommendations for local disks with low utilization, and see if users can launch new nodes with smaller disks on the next node turndown.  Attached disks with under 20% current usage or 30% predicted usage can often be resized to save costs.  Using the information from the Kubernetes environment, users can view each cluster, display the current utilization, and generate a recommendation on what to resize the disk to, while showing estimated savings.
Right-sizing persistent volumes (Beta) – Currently in Beta, Kubecost can help users Right-size their persistent volumes to stop overspending on unused capacity.  Kubecost can specify how much headroom users want (25%, 50% and 100%), and make recommendations based on headroom configurations.  Kubecost will show users the actual cost per month, what the recommended cost per month will be, and what the estimated monthly savings will be.
"With Kubecost, we were able to improve our cloud cost-efficiencies, and understand exactly how much we're spending. It also helps our finance team by enabling them to access insights with API simplicity." – Simon Zengerling, site reliability engineer at Camunda.
Portworx helps customers running Kubernetes on Amazon EKS reduce their overall spend on cloud storage and infrastructure costs through four key areas:
Just in Time Provisioning – Database admins tend to overprovision volumes to ensure that databases do not run out of storage space as they grow which leads to a lot of wasted capacity.  Portworx allows for just in time provisioning meaning that as storage nears capacity, Portworx can grab additional capacity and resize the container volumes on demand without any downtime, enabling you to dynamically scale applications while smoothing out your storage costs to match your scale. This rules-based engine provides Database admins with the ability to take insights gleaned from KubeCost and put them into action with updated provisioning rules
Higher Density per Volume – Out of the box, EC2 instances only support ~25 EBS volumes or containers per host.  With Portworx you can attach 100s of container volumes to a single host, allowing you to get greater EC2 density to scale vertically as opposed to horizontally which reduces the number of machines and the management footprint.
Thin Provisioning – Portworx creates container volumes on top of EBS that are thin provisioned, allowing greater density within an EBS volume for containers
Increased Performance: Combining Portworx and EBS delivers higher performance at a lower cost compared to EFS, allowing customers to run more applications more efficiently and reducing the overall spend
"Portworx saves us time and money by providing more reliable tooling to our customers" – Sven Sonnendorfer Audi Business Innovation 
As customers look to manage and reign in cloud costs, Portworx and KubeCost provide customers with the tooling required to both identify cost reduction opportunities and automate them with the scripting and dynamic provisioning capabilities of Portworx.
Get more information about how Portworx automatically provisions storage to be available at the "speed of instant" for critical applications
Share
Subscribe for Updates
About Us
Portworx is the leader in cloud native storage for containers.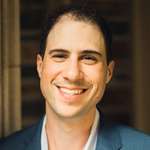 Andy Gower
Group Marketing Manager, Portworx by Pure Storage
link
IBM Cloud Pak and IKS customers now have integrated access to Portworx Enterprise
link
Portworx by Pure Storage Commits to Join IBM Cloud for Telecommunications Ecosystem
link
Portworx & Google Cloud: Now you can run mission-critical data services on Google Kubernetes Engine using Portworx Enterprise