Product Announcements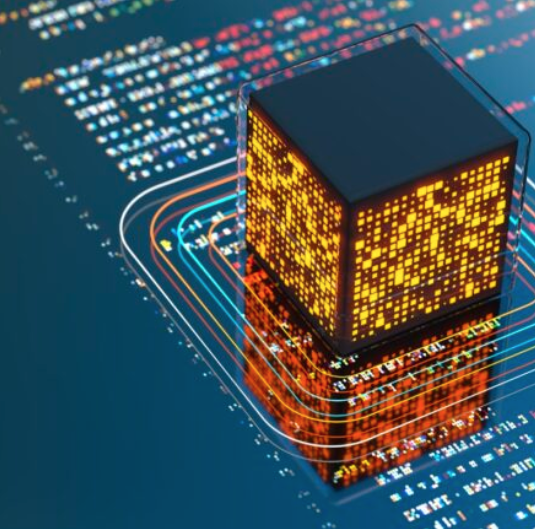 The Portworx Enterprise Platform has been the leader in cloud-native Kubernetes data storage for 3 years in a row, as per GigaOM Radar report 2022. The platform now takes the industry's undisputed market leader to the next level. We are thrilled to announce that with the upcoming 3.0 release of the platform, Portworx continues to innovate and push the boundaries of data performance, reliability, and resiliency for containerized apps in production at scale, in a unified block, file, and object storage layer.
Portworx delivers 1 million+ IOPS by leveraging NVMe infrastructure
Platform engineers and architects face the challenge of harnessing huge amounts of data generated by apps such as on-demand video, VoIP, voice, digital, etc. These apps have foundational requirements of best performance with fast and more reads and writes of large data streams, high data availability, reliability, and resiliency. Platform teams struggle with poor performance, high latency, and failure rates with PBs of data ingestion to low-latency data services such as ElasticSearch, Kafka, and MongoDB. The new PX-Fast capability powered by Portworx Enterprise Platform helps resolve all these challenges, providing best-in-industry performance for apps with fast ingestion needs, as well as delivering low latency and high throughput for OLTP, OLAP, and ML workloads. The Kubernetes Data Management platform of Portworx uniquely provides throughput/IOPS extremely close to the equivalent of writing directly to the high-performing (NVMe)-based infrastructure, boosting the underlying performance to over 1 million+ IOPS. PX-Fast makes Kubernetes data storage look like local storage for containerized apps and data. Customers are now able to harness the power of PBs of data generated from apps such as video on-demand, VoIP, etc. with a close-to-zero failure rate.
Guaranteed 24 seconds RPO between two cloud regions or DCs with Near-Sync DR
Low latency, tier 1 (transactional/financial) apps that require data recovery between two cloud regions or geographically distant data centers are difficult to deploy with low RPO. Platform teams find it extremely challenging to avoid suffering from data loss, slow recovery, and manual intervention required to recover the data between two locations with higher network latencies between them. The upcoming Near-Sync DR capability of the Portworx Enterprise Platform extends the existing Portworx Disaster Recovery capability by providing the lowest possible RPO between two cloud regions or geographically distant data centers , giving enterprises the desired level of business continuity for Kubernetes workloads. The Portworx platform has always supported disaster recovery capability (Sync and Async DR) with zero RPO and fast RTO between two metro region clusters with <10ms latency. This in itself is unachieved by anyone else in the industry. With Near-Sync DR, the platform will extend its end-to-end DR solution with a guaranteed 24 second RPO and a fast RTO between two regions with higher network latencies. Customers will be able to run their tier 1 mission-critical apps with the utmost trust and confidence, leveraging the platform's top-notch resiliency and reliability.
Portworx Object Storage Service completes the unified storage overlay for Kubernetes Workloads
The Object Storage Service capability, in addition to block and file, provides another storage interface to run containerized workloads. Using this feature, users can manage and access object storage buckets with native Kubernetes integration to get a single consistent experience across cloud and on-prem S3 stores. Enterprises can now expand their Kubernetes apps that use object storage service such as TensorFlow, image management, ML apps, in addition to the apps that use file and block storage service such as CI/CD, content management, SQL, NoSQL, etc.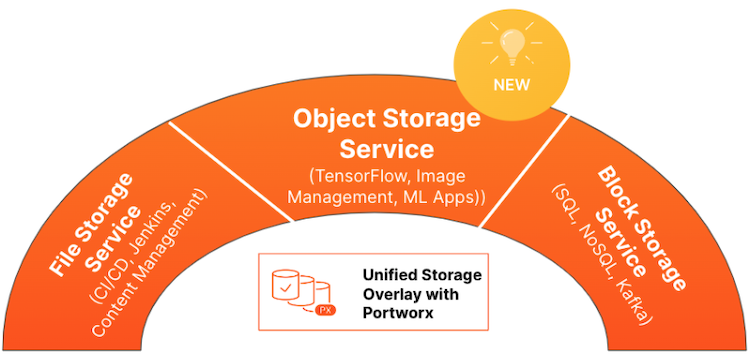 Figure: Unified Storage Overlay with Portworx
Portworx Enterprise Platform will be supporting these exciting use cases and capabilities in the upcoming 3.0 release (announced at Kubecon, Detroit), with PX-Fast and Object Storage Service available as early access in the recently shipped 2.12 release.
To learn more:
TLA Tech analyst video discussing the key announcements from Portworx at Kubecon 2022, Detroit

PX-Fast tech demo video

Scale-out object storage tech demo video

Share
Subscribe for Updates
About Us
Portworx is the leader in cloud native storage for containers.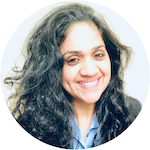 Surbhi Paul
Group Product Marketing Manager