News & Commentary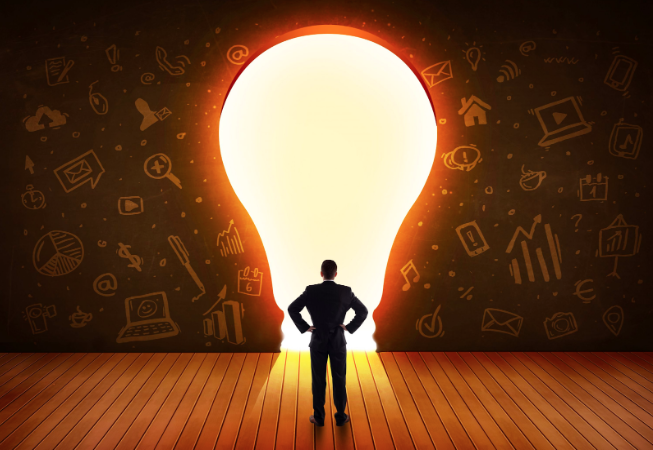 2022 has been an eventful year, to say the least, and it's been a year of great comebacks.
The 49ers, after starting dismally, went on to deliver a ten game winning streak and are now in the playoffs.
Argentina lost to Saudi Arabia in the opening match of Group C before making a spectacular comeback in the following games to win the World Cup.
Comebacks happen most commonly in sports, but one of the most important comebacks in 2023 will be the relentless push of humankind to return to normalcy.
As the world emerged from the pandemic in 2022, we discovered that some of the pandemic's practices would likely continue for a longer period of time. Hybrid work, food delivery (albeit at a lower rate), and e-commerce will continue to take hold more and more, while fun stuff like vacation travel, eating out, sports, movies, entertainment, and packed concerts are also making a comeback. Our ability to be productive and conduct business smoothly improved as a result of the pandemic, and that kept us going. Many businesses have improved, while others have vanished. But certainly a new age has dawned—a new age of business that is uber digital, highly collaborative, and where the fast will not just eat the slow but decimate them in large quantities.
Welcome to the decade of productivity
To compete in this new age, every business needs to be agile and fast. They need to not only understand and reach to their customer but also be able to predict, plan and execute for them.
To sum it up, productivity is the new obsession for every individual and every organization. Humans have always been obsessed with gaining more productivity since the invention of the wheel. Our constant quest to get more done every day is what drives us to be who we are.
Through this lens, we may also describe how technology has developed. As we can see in front of us, AI and ML will be chewing up the software and services, just as cloud computing devoured servers and VMs, and software and containers are devouring the cloud. In the area of technology, continuous improvement is already in progress, and it keeps getting more and more intriguing.
But one can't build the platforms of the future with legacy technologies. You can't enable your organization to compete effectively if your developers aren't churning out apps at a faster rate to keep up with the changing economic conditions. Great business risks accompany great opportunities. And the best way to overcome and win over these risks is to be able to adapt and respond with the power of software. From this decade forward, every business must be a software business in order to not only succeed, but also to survive and thrive.
What a winning business will need
In this era, here are some things that any modern, competitive business needs to address with regard to the developer community:
Developers can quickly put together applications that harness the power of their data and make quick business decisions.
They need to make sure their most precious resources, the software developers, don't spend time waiting for infrastructure but instead writing, deploying, and optimizing their applications.
They can build and run applications from anywhere, without being bound by a cloud architecture or data centers, allowing them to build and deliver applications closer to their customers for the best customer experience.
Do all of this while continuously driving down costs by reducing infrastructure spend and headcount-based operating costs as the scale of their operations grows, allowing their platform engineering teams to focus on delivering more services rather than tinkering with the existing ones.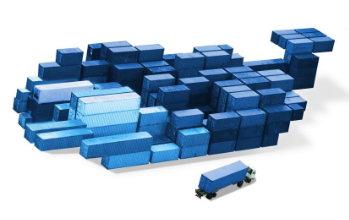 In 2022, we saw our large enterprise customers embrace this wholeheartedly and build digital apps on Kubernetes and Containers, delivering gains of 300% or more developer productivity, 60% or more infrastructure cost savings, and about 70–90% team opex savings with so much time available for other high-value activities. The year 2022 was truly a watershed moment for cloud native technologies, with development and platform teams adopting Kubernetes and Containers to architect for the cloud and beyond.
How Portworx can help you
At Portworx, we thrive on helping our customers succeed. As our customers took on building modern apps on the cloud and in their data centers, we were right there with them, helping them with our Portworx Data Platform Suite so development teams could manage, protect, and orchestrate their apps and data together and platform engineering teams could deliver unified application delivery platforms in the cloud and in the data center.
Portworx product teams had a phenomenal year, shipping some great products and features.
In 2022, we delivered two major SaaS offerings, Portworx Data Services and Portworx Backup as a Service, and announced a SaaS version of our flagship product, Portworx Enterprise.
Developers and platform engineering teams can use Portworx Data Services to run any modern cloud-native database as a service in their Kubernetes platforms. For example, running an 8-node Cassandra cluster is as easy as selecting your namespace and deploying Cassandra in it with the configuration of your choice. Portworx Data Service handles all the Day 0 to Day 2 workflows from then on. Imagine your databases on autopilot, only you are no longer tied to a cloud provider. How cool is that?
Similarly, Portworx Backup as-a-Service enables developers and platform engineering teams to backup any app, an entire namespace, or an entire Kubernetes cluster and restore it anywhere. Portworx Backup Services is hosted as SaaS, and customers can back up any of their clusters anywhere they want. Mission-critical business continuity and disaster recovery are at a developer's fingertips, as are enterprise-class SLAs that Platform Engineering teams can enforce at any granularity for governance and regulatory needs. And yes, it comes with full ransomware protection and recovery.
We continued to innovate in our Portworx Enterprise platform as we launched these services, delivering great new capabilities that helped add value to our customers' deployments.We recently,

introduced PX-Fast, a high-performance SKU that can deliver millions of IOPS and high TPS for database workloads; Application I/O Control for delivering apps at a higher density without any noisy neighbor issues; BYOK encryption support for Azure and GCP volumes; IPV6 support; and orchestrating Pure FlashArray and FlashBlade volumes.
announced early access to Near-Sync DR for demanding applications requiring sub-second RPO across a WAN link, as well as Scale-out object service to deliver object storage services natively integrated in the Portworx control plane.
Our customer use cases continue to exceed our expectations and I am always in awe about how fast our customers are innovating. It's truly an honor and privilege to see these state of the art platforms get built and deployed.
Portworx has customers across diverse verticals, including banking and finance, insurance, telecommunications, pharma, biotech, manufacturing, retail, gaming/metaverse and state, local, and federal agencies worldwide.
Here are a few example use cases of what customers are building with our products:
A large automobile manufacturer's platform team runs their application platform with Portworx and Kubernetes on the cloud on GCP, with thousands of developers deploying and running applications in this platform as well as running their factory apps on the manufacturing floor.
A large pharmaceutical company runs all of their big data analytics and database workloads on AWS and builds their application platform with Portworx and Kubernetes so that their developers can quickly deploy and iterate on their apps and run them anywhere.
A large credit card company runs all their transaction analytics and fraud detection on Portworx and Kubernetes in their private cloud.
A large global bank runs all of their database and analytics workloads for different application teams with different tenancy requirements on Kubernetes and Portworx, enabling great productivity gains for their large development teams with very low strain on their platform engineering and infrastructure engineering teams.
A large industrial manufacturing powerhouse is modernizing, replatforming, and migrating all their apps to different clouds to deliver applications closer to their customers in different geographies and relying on Portworx to manage and protect their application data across all clouds.
A large media and entertainment corporation transitioned their current video infrastructure to a modern Kubernetes platform with Portworx. With more than 50 million subscribers, it is imperative to ensure that the on-demand content is available and prepared to reliably play when the subscribers are ready to watch it by bringing the failure rate while the subscribers are playing a movie close to zero. Portworx helps them achieve that level of I/O performance with certainty and a near-zero failure rate.
Looking ahead at 2023 and beyond
I cannot wait for what we will accomplish together with our customers in 2023!
Having had a front-row seat to how our industry is evolving, I think I may venture a few predictions as to what we will see this year.
Developers drive revenue growth: 2023 will be the year where developers and modern app delivery gain more importance as every business transforms into a software business.
Platform engineering is essential for achieving developer agility: Platform engineering teams, who have the enormous task of ensuring the developers get the agility and scale they need, also need to ensure they are building in a secure environment with a keen eye on costs and heavy automation. Platform engineering teams are the most hardworking and understaffed teams, with a lopsided ratio to the development teams they support.They are my heroes, and we are here to serve them.
Multi-cloud platforms are a critical requirement: As more apps move to the cloud, every enterprise will want to have at least two cloud providers as their primary and secondary choices. So building a multi-cloud ready stack is no longer just an option but will become a requirement.
Cloud costs are rising, and optimization is crucial: As companies continue migrating workloads to the cloud or building new apps in the public cloud, there is going to be a need to show an immediate return on investment for cloud consumption and deliver accurate accounting for each group that runs their app in the platform. Managing, optimizing, and reducing cloud costs is extremely important especially this year as the economy faces headwinds.
Kubernetes at the edge: Kubernetes will start getting more widely deployed at the edge, with 5G and retail deployments leading the charge, followed by manufacturing and industrial applications.
And I will venture a bonus prediction. In 2023, we might see some early stage Kubevirt deployments that allow VMs to be orchestrated via Kubernetes as customers begin to evaluate their options for server virtualization due to consolidation in the industry.
With Kubernetes's versatility and with what we have been able to help our customers achieve, I do believe Kubernetes will become more and more invisible and become the underpinning technology for the future cloud. There is more to come here, and we are only scratching the surface. Here's to exciting times ahead as we bring some normalcy back to our everyday lives! Happy New Year!
Share
Subscribe for Updates
About Us
Portworx is the leader in cloud native storage for containers.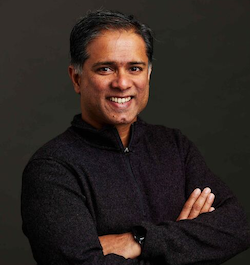 Venkat Ramakrishnan
VP of Product and Engineering