News & Commentary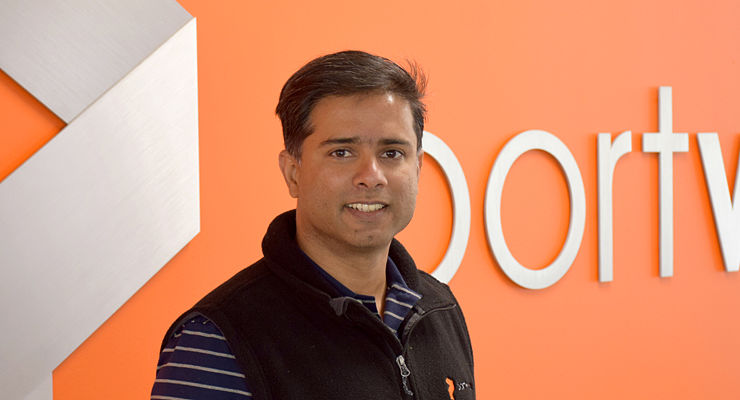 "We are stuck with technology when what we really want is just stuff that works." – Douglas Adams
Now that's something we can all relate to. But every now and then, a great technology comes along that revolutionizes how we build and manage enterprises.
Over the last two years, containers and the Docker ecosystem have been revolutionizing how apps are built, tested and shipped. Enterprises are rapidly adopting Docker to build better applications faster and manage them more efficiently in production. This is a step in the right direction towards getting to "just stuff that works" for developers to build and ship applications faster, and for operations teams to deploy them easily and manage them better. The containerized applications are portable. But what about those applications' data?
As more applications are built and deployed with containers, managing their data becomes more and more critical. Enabling persistent, highly available enterprise-class infrastructure for containers has become one of the key problems to solve for customers to truly enjoy the benefits of containerization.
I have watched this space closely for quite some time, and from the very beginning one of the pioneers of enterprise-class infrastructure software for containers has been Portworx.
PX-Developer and PX-Enterprise are built from the ground-up for containers and run seamlessly on any server and in any cloud.
Having built many distributed, large scale enterprise-class software and systems, I can clearly see why Portworx is the leader in solving the most pressing pain points for customers moving towards containerization.
Portworx's revolutionary container-defined architecture delivers a high-performance, hybrid cloud container data infrastructure solution that can run on anywhere and enables customers in both private and public clouds deploy container infrastructure with high confidence in production.
PX-Enterprise, the commercial offering from Portworx…
Offers container-aware and container-defined data management that delivers enterprise-class data availability, data protection, data lifecycle management, security, and multi-tenancy built from the ground up
Provides fine-grained data management and class-of-service per container
Runs on commodity hardware, or your cloud instance of choice out-of-the-box with provisioning and deployment that takes a few seconds instead of the days it takes to deploy traditional storage software and solutions.
Comes with powerful management tools that make management and monitoring a breeze, and eliminates the stress in managing container storage for large public and hybrid cloud deployments, and can scale to thousands of containers
Integrates natively with container ecosystem software including Docker, Kubernetes, Mesos, Rancher, and more!
Very simply put, Portworx has built stuff that just works!
Needless to say, when I was introduced to Murli, Gou, Vinod, Eric and the team at Portworx, I was already excited about Docker, containers, and especially how Portworx have architected and built their products around containers. Talking more to Murli and the team, I realized how much they cared about simplifying container infrastructure for the customers and how passionate they were about containers and transforming the customer's application deployment experience. I could relate to a deep sense of focus on customer success. Their passion and commitment towards the container industry made me instantly realize this would be an awesome team to work with. The chemistry has been amazing.
I am excited to join Portworx as VP of Engineering, to join hands with this awesome team and take the next step in the journey in building reliable, easy-to-use storage software that our customers can trust.
As Steve Jobs said, "Innovation distinguishes between a leader and a follower."
Portworx is clearly the leader in delivering enterprise class infrastructure software for containers and Docker. Look for more innovations from us as we set the gold standard for the container ecosystem, along with Docker and our friends!
Share
Subscribe for Updates
About Us
Portworx is the leader in cloud native storage for containers.
Venkat Ramakrishnan
Portworx | VP of Products & Engineering