All enterprise applications require backup and recovery but traditional backup tools weren't designed for Kubernetes. For innovative enterprises pushing the boundaries of Kubernetes, that means you either have slow recovery in case of a disaster by continuing to backup entire virtual machines and rebuilding applications in place during restores, or must cobble together a container-granular solution manually.
Container Granular
Kubernetes applications are container based, not machine based. To be effective, backup and restore needs to happen at the container level too.
Application-consistent
Modern applications are comprised of many containers running across many hosts. Recovering these applications without data corruption requires application-consistent backups, not simply volume snapshots.
Kubernetes config-aware
Backing up just your data is not enough. You also need to back up application configuration so that you can recover your applications quickly, without manually reconstructing all your Kubernetes objects.
Namespace-aware
Backing up individual applications, including their data and configuration is essential. But so is being able to back up groups of these applications at the Kubernetes namespace-level so you can apply automation to hundreds or thousands of applications at once.
Multi-cloud
You need bi-directional support to backup AND restore across all of your clouds – public and private. Moving data and replicating storage across clouds is hard.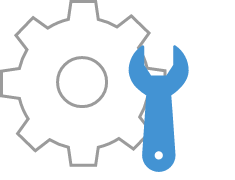 Automation
Protection needs to just happen. Relying on a manual process is unreliable and doesn't scale. Implementing complex scripts is unmanageable.
Easy to use yet powerful
You can't compromise on data protection. But finding a solution that is both robust and easy to use can be difficult.