What is Kubernetes Backup?
A Kubernetes backup system describes the process and method of backing up the nodes, pods, control panes, and other components that make up clusters in Kubernetes.
While the idea of backing up a Kubernetes cluster might seem similar to a traditional monolithic application, the specific process is different because Kubernetes presents several big challenges.
For one, Kubernetes environments are distinct from the operating system, which makes backing up trickier compared to a physical server. Containerized applications also run various pods across multiple machines, each with its files and configurations. Effective Kubernetes backup solutions must be able to preserve this state at the granular level to ensure the best snapshot.
Kubernetes clusters are often backed up to physical offsite storage or virtually to a cloud server. Backing up to multiple locations is also a good strategy to create redundancy and ensure data reliability. The important thing is that the enterprise can easily access the data during disaster recovery.
Regardless of how a k8s backup is done, it is crucial for the security and reliability of applications. Once backed up, the application data can be restored in case of a data breach or system failure. It's also a vital requirement for certain regulations.
The Challenge
All enterprise applications require backup and recovery but traditional backup tools weren't designed for Kubernetes. For innovative enterprises pushing the boundaries of Kubernetes, that means you either have slow recovery in case of a disaster by continuing to backup entire virtual machines and rebuilding applications in place during restores, or must cobble together a container-granular solution manually.
Container Granular
Kubernetes applications are container based, not machine based. To be effective, backup and restore needs to happen at the container level too.
Application-consistent
Modern applications are comprised of many containers running across many hosts. Recovering these applications without data corruption requires application-consistent backups, not simply volume snapshots.
Kubernetes config-aware
Backing up just your data is not enough. You also need to back up application configuration so that you can recover your applications quickly, without manually reconstructing all your Kubernetes objects.
Namespace-aware
Backing up individual applications, including their data and configuration is essential. But so is being able to back up groups of these applications at the Kubernetes namespace-level so you can apply automation to hundreds or thousands of applications at once.
Multi-cloud
You need bi-directional support to backup AND restore across all of your clouds – public and private. Moving data and replicating storage across clouds is hard.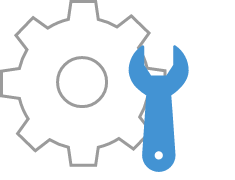 Automation
Protection needs to just happen. Relying on a manual process is unreliable and doesn't scale. Implementing complex scripts is unmanageable.
Easy to use yet powerful
You can't compromise on data protection. But finding a solution that is both robust and easy to use can be difficult.
The Portworx Solution
Built from the ground up for Kubernetes, PX-Backup delivers enterprise-grade application and data protection with fast recovery and no data loss, all at the click of a button.
Backup Entire Apps
PX-Backup doesn't just protect data. We also protect your application configuration and Kubernetes objects, so that recovering your applications is as easy as redeploying your pods.
Backup pods, tags, or namespaces
PX-Backup allows you to take Kubernetes granular backups at the pod, tag or namespace level. Just select the objects you want to backup through the PX-Backup interface.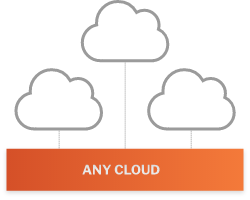 Any cloud or data center
PX-Backup lets you backup and recover any Kubernetes application between any Kubernetes cluster running in any cloud or on-prem data center.
Migrate entire applications
PX-Backup can be used to move applications between any Kubernetes environment as part of a scheduled migration, upgrade, to dev to prod pipeline.
Storage agnostic backups
You don't have to use Portworx storage to use PX-Backup. Backup and recover Kubernetes applications using Amazon EBS, Google Persistent Disk and Azure Block storage directly via CSI.
Intuitive interface
PX-Backup gives you the power of enterprise-class data protection at the click of a button.
Supported Databases

And more…

"Our Kubernetes environment relies on multiple SQL and NoSQL databases. We compared many cloud native storage solutions in order to provide the most reliable, performant and available service to our customers. After a rigorous evaluation, we chose Portworx not only because their technology is top notch, but because we can count on the Portworx team to support us through our cloud native journey." – Alan MARTINS, VP of Infrastructure, Dailymotion, a Vivendi Company
LEARN MORE ▸
Schedule A Call to learn more ▸
Popular Use Cases
Database as a Service
Easily run complex databases as a service.
Fast, self-service provisioning
Easily manage many instances of each data service
Automated operations (capacity management, policy enforcement)
Add on DR, Encryption as needed on a per app basis
LEARN MORE ▸
Containers as a Service
Confidently run your most mission-critical data services on Kubernetes with the Portworx Enterprise Storage Platform.
Offer any data services on your container as a service platform
Easily manage many instances of each data service
Automate operations (backup, capacity management, policy enforcement, and more)
Keep storage costs down with automated capacity management
LEARN MORE ▸
Disaster Recovery
Virtual Machine disaster recovery doesn't work for containers. PX-DR does.
DR built from the ground up for Kubernetes
Protection for entire apps, not just data volumes
Zero RPO disaster recovery in a metro area
Asynchronous DR options for wide area networks
LEARN MORE ▸
Software as a Service
Scale the backend data services for your SaaS app without operational complexity.
Data services at SaaS scale
Easily manage many instances of each data service
Automate operations (backup, capacity management, policy enforcement, and more)
Keep storage costs down with automated capacity management
LEARN MORE ▸