Designed specifically for applications running on Kubernetes, Portworx solves the unique challenges faced by SaaS architects.
Data services at SaaS scale
Kubernetes was invented at Google because software services like YouTube and Search require massive scale. With Portworx you can scale your own backend data services easily, without scaling up your SRE staff.
Run all stateful apps
Portworx understands how the operational requirements of each data service differ and provides app-specific capabilities for deployments, snapshots and more, so you don't have to be an expert in each data service that runs on your platform.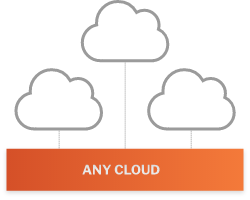 Run on all infrastructures
Portworx aggregates your underlying storage in the cloud (AWS EBS, Google PD, etc) or on-prem (bare metal, NetApp, EMC, vSAN, etc) and turns it into a container-native storage fabric. So, when an enterprise buyer asks you to deploy your SaaS in their datacenter, you can say, "No problem."
Performance
Portworx delivers near bare metal performance while offering optional hyper-convergence of Pods and data volumes for super fast data locality, even in the case of Node failures.
Disaster Recovery
Traditional DR solutions are machine-based, not container-granular. And they certainly can't be applied at the Kubernetes namespace level. Not so with Portworx. We provide zero-RPO disaster recovery for apps and their data, natively integrated into Kubernetes.
Data Security
Run even sensitive apps on Kubernetes with Portworx's built in encryption and role-based access controls for your mission-critical data.