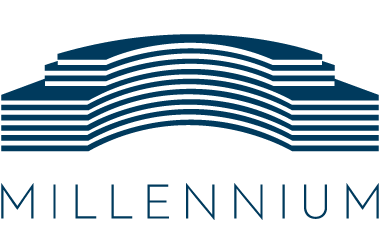 CASE STUDY
Millennium Delivers a Truly Smart Office Building
Pure Storage® serves as the foundation for innovative technologies that make Millennium a top office space in Switzerland.
Millennium was designed to be a premiere high-tech office building in Switzerland. Pure Storage provides the performance and capacity to support data from thousands of connected devices in the state-of-the-art complex.
From video surveillance and access systems to connected services and mobile apps, Millennium had broad IT requirements. It needed a storage platform that could accommodate 24/7 reliable performance for all systems while also integrating with cloud-native workloads on public and private clouds.
Business Transformation
Enables high-tech, high-touch customer experiences
Automates management of user services while minimizing client overhead
Future-proofs the building's technical environment, speeding innovation
IT Transformation
Handles more than 4,000 connected devices and hundreds of network devices
Supports real-time, simultaneous streaming inputs
Builds a B2C application delivering services through a hybrid cloud architecture