Platform Engineering
Platform engineers build and manage internal developer platforms that enable self service across high-functioning engineering and application teams. Platform engineers, like the team at T-Mobile, are superheros because they can scale to support developer autonomy for thousands of developers and thousands of applications from birth to archival. Portworx sees that the growing cohort of platform engineers is clamoring for a complete storage and data management solution for all of their cloud-native data needs.
Portworx, purpose-built to deliver enterprise-grade persistent storage for cloud native applications on Kubernetes, can be used as part of an internal developer platform (IDP) so that platform teams can eliminate the pain they have in trying to deliver highly available, performant, and secure storage on Kubernetes. Platform engineers need the ability to let their application teams fully own the operations for their apps while still staying compliant with SLAs, cost estimates, and regulatory requirements.
I had the privilege of sitting down with Michael Vizard from Techstrong.TV to explore the significance of platform engineering and what makes this role so critical to the future success of innovation. Check out this interview for a better understanding of how Kubernetes and Portworx will continue to make platform engineers more effective for developers, moving ever more quickly to build applications that shape the world.
To sum it up, Portworx gives platform engineers self-service storage anywhere so developers can innovate even faster. Portworx:
Combines with Kubernetes to make platform engineers more powerful than ever
Brings intelligence and automation to a large volume of applications so that a small platform team can support hundreds of developers
Enables developer self-service with as much autonomy as makes sense for your business
Provides data uniformity across any cloud, on-premises, or hybrid environment
Delivers automation to platform engineering today and into the future
I like to say that "It's all about the platform." Humans crave simplicity and platform engineers are looking for comprehensive solutions to simplify the infrastructure where applications are being developed in Kubernetes, whether it's on premise or on a cloud platform. You can read more about a platform experience for data on Kubernetes here.
Share
Subscribe for Updates
About Us
Portworx is the leader in cloud native storage for containers.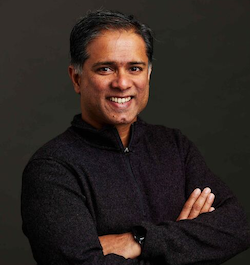 Venkat Ramakrishnan
VP of Product and Engineering
Explore Related Content:
IDP

Internal Developer Platform

Platform Engineering