September 24, 2020
Portworx solved an inevitable problem for cloud-native apps. By joining Pure, we are bringing it to the masses.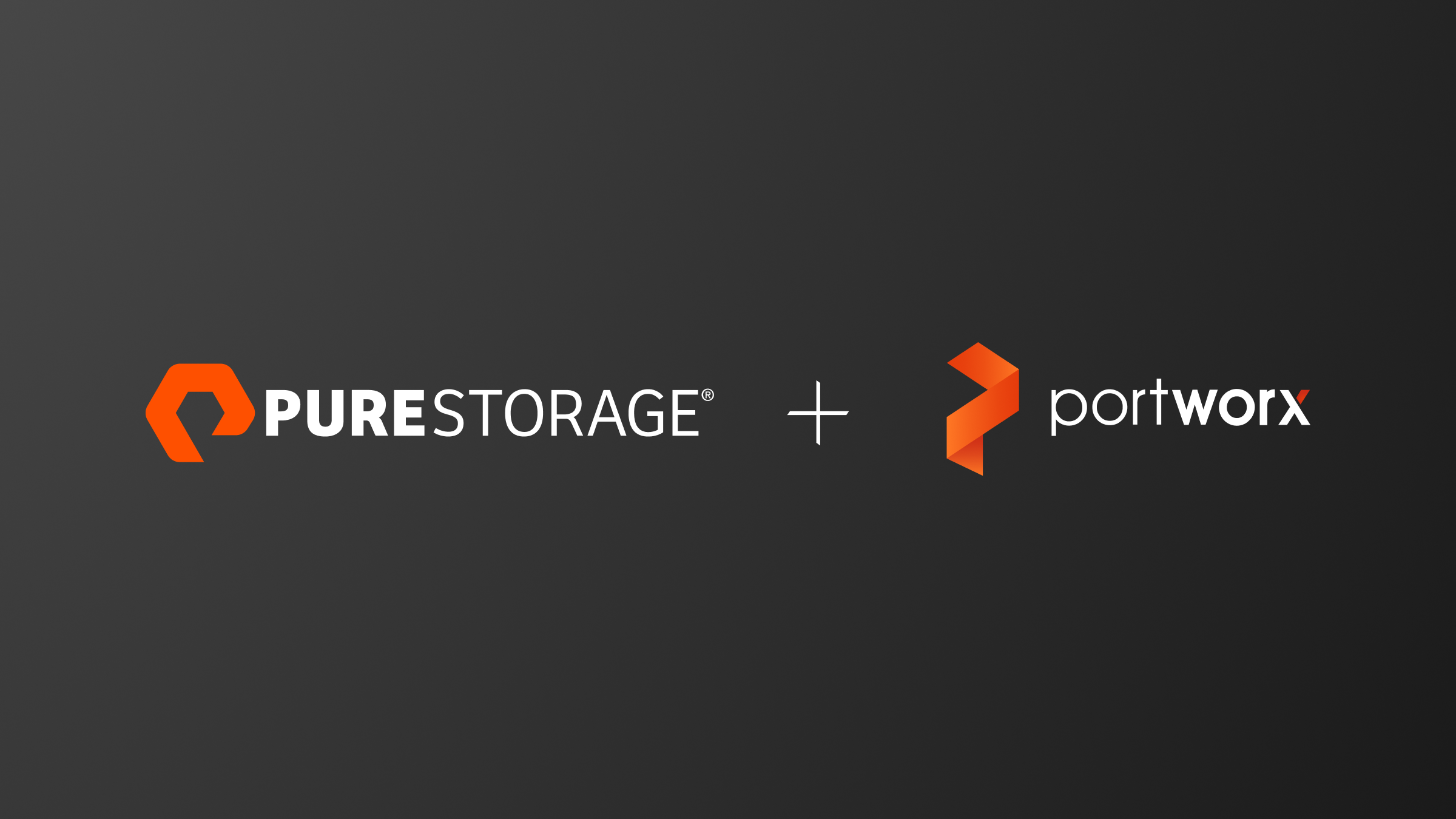 By now you've probably heard that Portworx is joining Pure Storage to form a new business unit dedicated to accelerating customers' digital transformations by delivering a Modern Data Experience for any app running on any cloud and any storage infrastructure—at every stage of the cloud native lifecycle.
This is exciting news in and of itself, but as someone who is motivated by growth, I see this moment not so much as the end of a journey that—for me—started six years ago, but as the beginning of another even more epic adventure. Still, it is a good time to reflect on how the industry has evolved in the last six years and consider where I think it will go next.
Six years ago, I quit a steady job to join a startup doing "data management for Docker." No, this was not for Portworx. That would come later. I hadn't yet met Murli, Gou, or Vinod, the Portworx founders who, unbeknownst to me, were working on similar ideas at the time.
Why was I focused on solving the data management problem for Docker? As I was working in the heart of San Francisco among some of the most forward-thinking software engineering teams anywhere, the surrounding excitement for Docker and Linux containers was off the charts. If containers were really to become the development and delivery mechanism for modern applications, there were just a few infrastructure services that would truly be indispensable—and inevitable—in this new, modern stack.
Containers need physical infrastructure, but the big cloud vendors had that locked up.
Containers need orchestration, but new orchestrators were popping up every week, including one from Google with a name difficult to pronounce—Kubernetes.
Containers need networking, but just as many container networking solutions were emerging.
Containers need storage if databases, analytics, and other stateful services are going to use them. Modernizing storage infrastructure is one of the more difficult yet highly valuable problems to solve. Perfect!
As I began to work towards releasing the world's first container storage plugin, Flocker, with a group of talented developers and entrepreneurs—including ClusterHQ CEO Luke Marsden—I realized that the reason so few were focusing on this area of the stack was a widespread belief that containers are for stateless apps only.
I knew that this could not possibly be true. So did the Portworx founders. Someone had to solve storage, data management, and data services like backup, DR, data security, and other problems for containers because enterprise applications depend on data. It doesn't matter if those apps are running in containers, VMs, or bare metal. And at the same time, existing storage and data management solutions designed for VMs didn't provide the level application-awareness and control modern containerized platforms like Kubernetes need. For containers to grow, someone had to solve the data problem. It was inevitable.
ClusterHQ took a good shot solving storage for containers with its plugin, Flocker, but ultimately because it relied on existing enterprise storage that wasn't optimized for containers and Kubernetes, it wasn't able to relieve real enterprise pain and create a sustainable business.
I joined Portworx shortly after ClusterHQ closed its doors, and by this time it had become clear that containers were not only for stateless services and that the industry needed a truly modern, cloud-native, Kubernetes-driven storage platform—not just a plugin to existing storage. That is what Portworx was building.
Data is the heart of all enterprise applications. Containerized or not, it needs to be fast, available, protected, and secure. Innovators like our customers at T-Mobile, Royal Bank of Canada, ESRI, and more are proving that widespread digital transformation powered by technologies like Kubernetes and Portworx must include the data layer.
What makes me most excited about this next phase of the journey is that data powers business. With the combined stack of two category leaders, Pure + Portworx will power that data. And that is a growth opportunity to keep me excited for at least the next six years.