October 21, 2022
Join Portworx at Kubecon 2022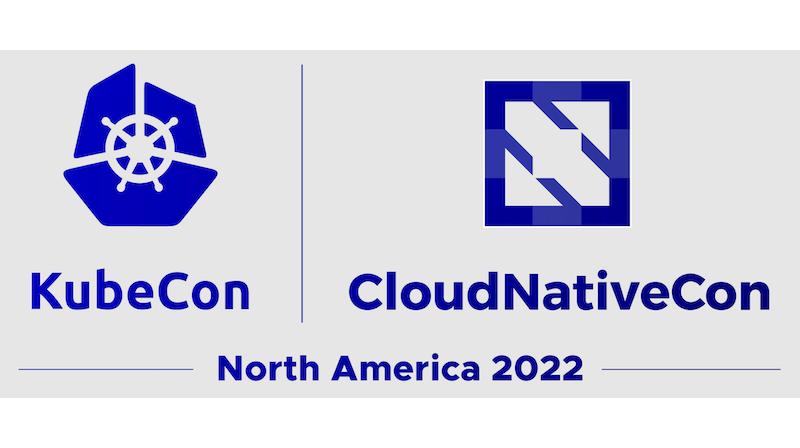 It's finally here, KubeCon North America 2022. After years of flying to Europe to attend KubeCon Europe, the time has finally come for me to attend a KubeCon here in North America!
Like many avid Delta Airlines frequent fliers, I'm excited to finally leave the Detroit airport and actually make my way into downtown Detroit and see all it has to offer.
Portworx will be there throughout the week showcasing the Detroit Revival. We'll be highlighting the evolution of the city from its roots with Ford Motor Company and General Motors to the modern day brands like Shinola that are leading Detroit into the modern era.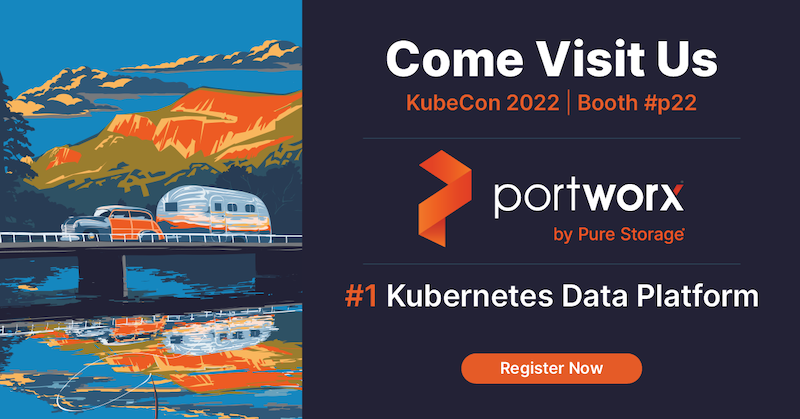 What you'll see from Portworx at KubeCon 2022
Much like Detroit, Portworx is helping customers as they transition from their roots with traditional, machine-based architectures to a modern architecture built on containers and Kubernetes.
At KubeCon North America, customers will have an opportunity to see how Portworx is making it easy to operate, scale, and secure Kubernetes apps and databases anywhere, with just a few clicks and engage with our technical and product experts at the booth to see the latest Portworx innovations.
Visit us at KubeCon
Come visit us at KubeCon 2022 this year and find out how Portworx can help your business get the most out of Kubernetes.
DoK Day
As a proud sponsor of the Data on Kubernetes (DoK) community, we are excited to see everyone in person at this year's DoK Day North America on Monday October 24th. The event is a hybrid event with an opportunity to join in person at the DoubleTree by Hilton Downtown or virtually anywhere in the world.
Join our very own Bhavin Shah for an important panel discussion at 1:15pm ET:
Databases on Kubernetes: Why are they important?
Kubernetes has crossed the chasm, but what about stateful applications and databases? Join us for this panel discussion and learn more about how organizations are deploying different databases like PostgreSQL and Cassandra on Kubernetes, what are the benefits of running databases on Kubernetes, and how the ecosystem is working towards making these things boring, so you can focus on your applications! We will have an interactive discussion with the hosts and guests of the Kubernetes Bytes podcast, and open it up to the audience to ask questions and learn more about the what, why, and how about Databases on Kubernetes!
Register for the in-person or virtual experience today
Hands On with the Kubernetes Data Workshop-
Pre-Register for our co-located workshop on Tuesday October 25th and get hands-on experience with running Stateful apps on Portworx Enterprise, Portworx Data Services and Portworx Backup.
This workshop will take you through a number of labs that highlight how to enhance your Kubernetes application deployments with Kubernetes-native container storage, data management, and data protection. As part of the workshop, attendees will receive training and experience with the Portworx portfolio and walk away with the initial skills (and a voucher!) needed to complete the Portworx Enterprise Professional certification.
To register, please visit this link.
Registration is $50 with all proceeds going to the Dan Kohn Diversity Scholarship fund.
Visit us at booth P22 and win a Shinola Mackinac!
Throughout the week we'll have a number of exciting things going on throughout our booth. We have a unique AR experience where attendees can interact directly with key databases and data services as they walk around our booth.
We'll also have QR codes spread out throughout the booth that take attendees through a series of fun Kubernetes themed-games (e.g., Candy Crush with Data Services, Uncomplicate Data Puzzle, etc.) – join us for the full journey and be entered to win our grand prize, a Shinola Mackinac!
Booth Presentations
During the show, we'll have both Product and Technical experts presenting every hour at the booth throughout the show. Session topics include:
DBaas for Dummies

Getting started with stateful applications

3 Ways to Protect from Data Loss

Introducing Portworx Data Services, your Database-Platform-as-a-Service

Run Kubernetes in production with Portworx Enterprise

Safeguard your Kuberentes apps with Portworx Backup
Session attendees will receive a raffle ticket and be automatically entered into our daily prize drawing to win a Shinola Detrola. Stop by our booth to see the full schedule and enter to win the daily prize!
I look forward to finally getting outside the Detroit airport and seeing all of you on the showfloor in Detroit!