Featured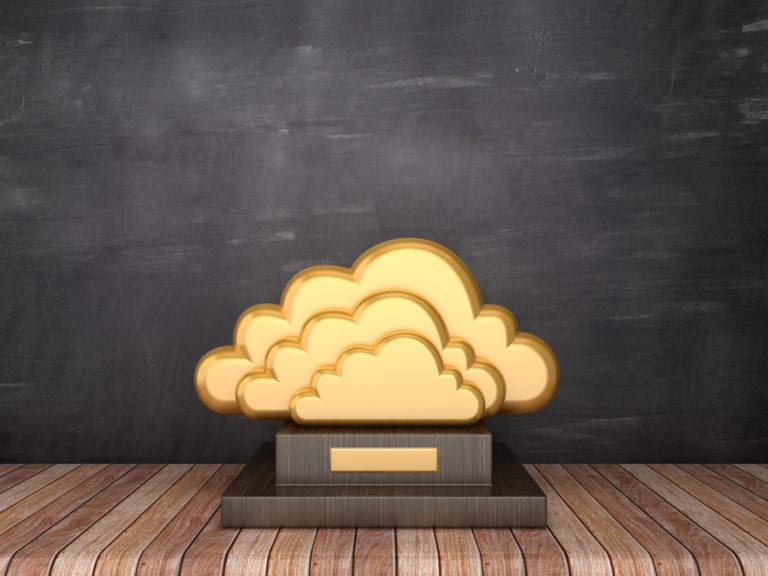 Roblox, Pure Storage® Breakthrough Award Cloud Champion, has a resilient cloud strategy that enables the hugely popular gaming platform to scale quickly to support millions of players every day.
Adopt a puppy, go on a fantasy adventure, or battle it out in custom tanks. There's no limit to the types of games people can create with gaming platform Roblox—only their imaginations. More than 8 million passionate developers have invested countless hours into building and sharing unique digital worlds. And every day tens of millions of people descend on the Roblox platform to play, socialize, and connect.
Roblox had just one big problem—scale. As the number of users and developers boomed, Roblox needed to make sure that the digital worlds would stay online for fans of all ages, anywhere in the world. Roblox found the answer it needed in Portworx® by Pure Storage®. With Portworx delivering scalability and agility, Roblox was ready to handle anything—including record-breaking growth in the last year.
As new game developers and players flood onto the Roblox platform, it's easy to scale up. Storage provisioning no longer requires complex configuration—think three days rather than two weeks.
For its incredible achievements in boosting player experiences with a bullet-proof cloud strategy, we're pleased to announce that Roblox is this year's Cloud Champion in the Pure Storage Breakthrough Awards.
Bringing People Together through Play on One Powerful Cloud Platform
The Roblox vision is to create a community of people who build, play, and communicate in real time, no matter where they are in the world. That means maintaining a unified global platform rather than geographically distinct instances to support millions of concurrent users.
Over the past few years, Rob Cameron, senior technical director at Roblox, has helped the company adopt a container strategy to manage everything at scale—rolling out features faster and enabling enormous growth. The challenge of scale became even more pressing during the COVID-19 pandemic. With millions of people confined to their homes, they turned to Roblox to play, chat, and even hold virtual birthday parties and other events.
Roblox wanted to make sure that its platform would always be available when people needed it. The company needed to keep data safe for players and developers alike. And the solution needed to be simple because the company didn't have the resources to devote a lot of time or money to storage management.
"Roblox is a fast-growing company, but we don't have an infinite number of people to work on storage so we look to leverage partners in certain areas where it makes the most sense," says Cameron.
Scaling Fast to Support Millions of Players
Cameron and his team now use Portworx PX-Enterprise to manage persistent storage for stateful applications running in Roblox data centers. Setup was quick. "We had our development cluster up and running in only two hours, and boom—we were instantly able to launch tons of different stateful services," says Cameron.
PX-Enterprise is a key pillar of Roblox's containerization strategy, simplifying storage management without sacrificing resilience and availability. And it works with any of Roblox's environments, whether on-premises or cloud.
And as new game developers and players flood onto the Roblox platform, it's easy to scale up, as storage provisioning no longer requires complex configuration. Think three days rather than two weeks.
"With Portworx, we get that same ubiquitous storage access for our container systems no matter where we deploy it," says Cameron. "This ultimately saves costs, which allows us to hire more people and to invest more into the platform to provide a better player experience."
Fueling Growth for a Global Community of Players and Developers
Continued growth in player numbers means Roblox now has close to 30 Portworx clusters. Cameron sees Portworx as a partner that will help him grow as Roblox continues to move toward containerization.
"Roblox brings the world together through the power of shared experiences," he says. "By investing in our platform, we're helping developers build the next generation of experiences on the platform that players of all ages will enjoy. Container-based services and Portworx keep us in perfect alignment with these goals."
Cameron hasn't stopped thinking about ways to increase infrastructure availability and speed to market, so Roblox can continue to capture the imagination of game builders and players around the world. In his work on orchestration, he has a powerful new tool to help him automate and optimize the process of matching workloads with storage volumes.
That keeps things simple and flexible—and for a company scaling its own cloud platform to support throngs of enthusiastic users and developers, it's crucial. That's why we're happy to congratulate Roblox on its ingenuity and leadership with the Cloud Champion award. No doubt the company will continue to find success as it strives to bring the world together as people explore millions of immersive digital experiences.
Share
Subscribe for Updates
About Us
Portworx is the leader in cloud native storage for containers.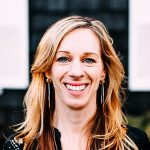 Michele Jackson
Pure Storage | Director of Customer Marketing & Advocacy