November 30, 2020
Google Cloud just announced general availability of Anthos on bare metal. And Portworx is there.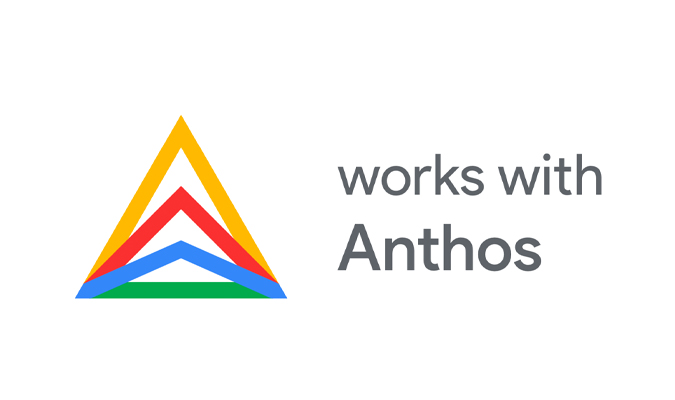 A large portion of Portworx customers choose to run Kubernetes on bare metal, and we think that is great. The thing that makes Portworx unique is that you can use Portworx to run:
Any data services on
Any Kubernetes distribution
Deployed anywhere, on any cloud or owned infrastructure at
Every stage of the application lifecycle.
The choice is yours.
We are so pleased that Google Cloud is extending this choice with Google Cloud's Anthos, now supporting the ability to deploy directly onto bare metal servers. Portworx by Pure Storage and Anthos help customers realize a world where applications can run anywhere using a single management system.
Why might you want to run Anthos on bare metal? Anthos on bare metal delivers high performance and flexibility without the added costs of switching hardware infrastructure. Anthos customers have direct control over application scale, security, network latency, and containerized applications. Additionally, Anthos on bare metal users receive the added benefits of lowered cost, monitored application deployment, high-availability, secure design/control, flexibility through customer provided hardware/OS, and load balancing.
Because enterprise apps running on Kubernetes in any environment require flexible container-granular storage, performance, availability, disaster recovery, data protection, and data security, Portworx is happy to be supporting this latest release as an Anthos Ready Partner, bringing these benefits to bare metal environments.
Now that we are part of Pure Storage, it is worth noting that this qualification expands Pure's vision and portfolio of solutions to enable cloud transformation and provide customers with what matters the most — reliability, resilience, economics, security, performance, and operational simplicity. Pure Storage has multiple offerings that are qualified as Anthos Ready, including Pure FlashArray and Pure FlashBlade, as well as Portworx Enterprise, both already available for Anthos running on-premises. These solutions address performance, availability, disaster recovery, data protection, and storage challenges associated with Kubernetes rollouts. Now users of Anthos on bare metal who subscribe to Portworx will have access to Portworx's fully integrated solution on Kubernetes on bare metal servers.
"Deploying Anthos on bare metal servers gives customers more options and control over where they run their mission-critical applications," said Rayn Veerubhotla, Director, Partner Engineering at Google Cloud. "Our partnership with Portworx ensures customers can continue to use the container-based storage solutions they know and trust, while retaining their existing infrastructure for locally optimized performance and latency."
We are excited about this new opportunity on Google Cloud's Anthos. Ready to get started? Try Portworx for free today, or get started in the Google Cloud Marketplace.
Learn More about Portworx and Anthos