ON-DEMAND WEBINAR
What You Need to Know to Successfully Deploy Databases in Production on Kubernetes
Fill out the form to watch the webinar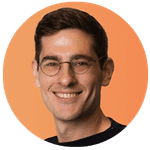 Michael Ferranti
VP, Product and Market Strategy Portworx
Ankur Agarwal
Director of Product Management, Rancher Labs
In this webinar we answer the following questions and more:
Why is it so hard to run databases in containers? What are the challenges of running stateful apps in production?
How do you handle Day 2 failures at scale (node failure, disk out of space, etc.)?
How do you architect an application to take advantage of the self-healing provided by Kubernetes?
Demo – How to conduct a blue-green deployment of a new version of Kubernetes when you need to upgrade your cluster and keep your databases running
Pure Storage uses the personal data you submit (including name, phone, email, company, job title, location in the form) to provide you with relevant information and help process any orders you may place through Pure or our partners. By clicking register you agree to sharing of this personal data with Pure Storage and our partners and related third parties. You have the right to request deletion of your personal data, and the right to opt-out of sale of your personal data.
Privacy Statement
.