ON-DEMAND WEBINAR
Running Production Databases on Red Hat OpenShift
Red Hat OpenShift is a comprehensive enterprise-grade application platform built for containers powered by Kubernetes. OpenShift lets developers quickly build, develop, and deploy applications on nearly any infrastructure, public or private. But what about running databases, data analytics, streaming and other stateful workloads on OpenShift when OpenShift Container Storage powered by GlusterFS is not recommended for database workloads?
Fill out the form to watch the webinar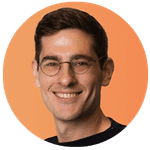 Michael Ferranti
VP, Product and Market Strategy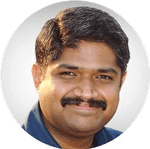 Janakiram MSV
Certified Kubernetes Application Developer, Author, Analyst
In this webinar, you will learn how to:
Deploy an OpenShift cluster
Install and configure PX-Enterprise, the OpenShift certified cloud native storage solution
Failover a stateful database between hosts
Conduct common storage operations like volume resizing, encryption, snapshots and more
Backup and restore your OpenShift applications to another environment
Pure Storage uses the personal data you submit (including name, phone, email, company, job title, location in the form) to provide you with relevant information and help process any orders you may place through Pure or our partners. By clicking register you agree to sharing of this personal data with Pure Storage and our partners and related third parties. You have the right to request deletion of your personal data, and the right to opt-out of sale of your personal data.
Privacy Statement
.