ON-DEMAND WEBINAR
Running Production Databases in Google Kubernetes Engine (GKE)
Fill out the form to watch the webinar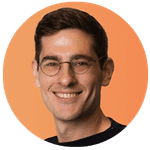 Michael Ferranti
VP, Product and Market Strategy
Google Kubernetes Engine (GKE) takes all the best practices for running an HA, secure, logged and monitored Kubernetes cluster, and automates it into a one-click deployment. This lets apps teams focus on building and running apps, not Kubernetes. But Kubernetes itself doesn't provide storage and data management for production databases leaving users looking for ways to provide multi-AZ failover, data security, backup and recovery, and autoscaling.
In this webinar, you will learn how to:
Operate stateful services on GKE across environments
Secure your Kubernetes data
Backup and recover your applications
How Portworx fits into your plans for Google Anthos
Pure Storage uses the personal data you submit (including name, phone, email, company, job title, location in the form) to provide you with relevant information and help process any orders you may place through Pure or our partners. By clicking register you agree to sharing of this personal data with Pure Storage and our partners and related third parties. You have the right to request deletion of your personal data, and the right to opt-out of sale of your personal data.
Privacy Statement
.