ON-DEMAND WEBINAR
Running Enterprise Kubernetes Stateful Apps in Multi & Hybrid Cloud Environments
Fill out the form to watch the webinar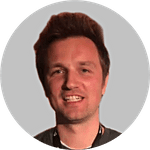 Steven Duckaert
EMEA Solutions Architect Platform9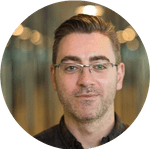 Joe Gardiner
EMEA Solutions Lead Portworx
Cloud native production workloads running on Kubernetes are often backed by stateful services such as databases. Ensuring your data is secure, available, and protected is not a trivial problem – especially when your Kubernetes clusters are distributed across public and private clouds.
In this webinar, we cover:
How to run stateful applications in multi- and hybrid-cloud Kubernetes environments
Latest techniques for data security, disaster recovery, migrations, auto-scaling, and blue-green deployments
Live demo of deployment of Platform9 Managed Kubernetes, Portworx, and install/run a stateful application and perform a migration
Pure Storage uses the personal data you submit (including name, phone, email, company, job title, location in the form) to provide you with relevant information and help process any orders you may place through Pure or our partners. By clicking register you agree to sharing of this personal data with Pure Storage and our partners and related third parties. You have the right to request deletion of your personal data, and the right to opt-out of sale of your personal data.
Privacy Statement
.