ON-DEMAND WEBINAR
Managing Data and Storage in Kubernetes at Scale
Fill out the form to watch the webinar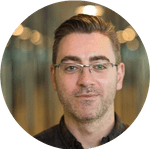 Joe Gardiner
Technical Architect, Portworx
Kubernetes is a comprehensive enterprise-grade application platform built for containers which lets developers quickly build, develop, and deploy applications on nearly any infrastructure, public or private.
But what about running databases, data analytics, streaming and other stateful workloads? In this webinar, we'll cover:
3 Reasons Why Existing Storage Doesn't Work
Tenets of Survival in this new data management landscape
Case Study: Lufthansa's in-flight entertainment with Portworx
Pure Storage uses the personal data you submit (including name, phone, email, company, job title, location in the form) to provide you with relevant information and help process any orders you may place through Pure or our partners. By clicking register you agree to sharing of this personal data with Pure Storage and our partners and related third parties. You have the right to request deletion of your personal data, and the right to opt-out of sale of your personal data.
Privacy Statement
.