ON-DEMAND WEBINAR
Introduction to Portworx
Portworx is the cloud native storage company that enterprises depend on to reduce the cost and complexity of rapidly deploying containerized applications across multiple clouds and on-prem environments. With Portworx, you can manage any database or stateful service on any infrastructure using Kubernetes.
We recently announced the availability of PX-Enterprise 2.0, the most significant new release to-date of our comprehensive cloud native storage and data management solution for running stateful containers in production. The two most significant updates are PX-Motion™ and PX-Central™.
Together, these updates empower enterprises to overcome the biggest barriers to hybrid- and multi-cloud adoption, as well as manage and protect containerized applications, including their mission-critical data, from a single platform.
Fill out the form to watch the webinar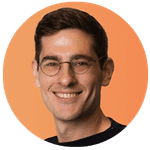 Michael Ferranti
VP, Product and Market Strategy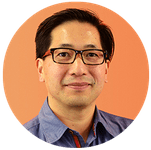 Eric Han
VP, Product Management
In this webinar, we will show you how PX-Enterprise can help accelerate your business while reducing infrastructure costs. In particular, you will learn:
Why PX-Enterprise is the leading cloud native storage platform for container environments and trusted in production by the Global Fortune 2000
How PX-Motion enables true multi- and hybrid-cloud operations by making data portable
How PX-Central eases the burden of operations monitoring and metrics
How you can start using PX-Enterprise 2.0 at the storage and data management layer of your container-based application platform
Pure Storage uses the personal data you submit (including name, phone, email, company, job title, location in the form) to provide you with relevant information and help process any orders you may place through Pure or our partners. By clicking register you agree to sharing of this personal data with Pure Storage and our partners and related third parties. You have the right to request deletion of your personal data, and the right to opt-out of sale of your personal data.
Privacy Statement
.