ON-DEMAND WEBINAR
Introducing PX-Backup: Portworx's All New Backup and Restore Capability for Kubernetes Applications and Data
Built from the ground up for Kubernetes, PX-Backup delivers enterprise-grade application and data protection with fast recovery at the click of a button.
Fill out the form to watch the webinar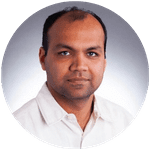 Prashant Rathi
Director of Product Management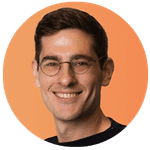 Michael Ferranti
VP of Product Marketing
In this webinar, you'll learn how to:
Backup all your Kubernetes applications no matter if they are stateless or stateful at a container granular level
Ensure fast recovery and restore of application configuration and Kubernetes objects and data
Accomplish application consistent data protection
Backup with namespace awareness
Do all of the above in a multi-cloud deployment
Pure Storage uses the personal data you submit (including name, phone, email, company, job title, location in the form) to provide you with relevant information and help process any orders you may place through Pure or our partners. By clicking register you agree to sharing of this personal data with Pure Storage and our partners and related third parties. You have the right to request deletion of your personal data, and the right to opt-out of sale of your personal data.
Privacy Statement
.