ON-DEMAND WEBINAR
Introducing PX-Backup 2.0
More Kubernetes data protection security and scalability for you than ever before
Fill out the form to watch the webinar
Prashant Jagannathan
Principal Product Manager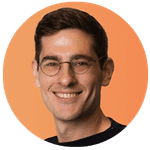 Michael Ferranti
Sr. Director, Product Marketing
We're happy to announce the upcoming release of Portworx® PX-Backup 2.0, our standalone product that delivers application-aware backup and restore for Kubernetes workloads and offers enterprise-scale self-service access, cloud-like agility for application owners, security, and more!
PX-Backup was built for Kubernetes from day one and allows application owners to protect their business-critical workloads. With this release of PX-Backup v2.0, we are doubling down on our efforts to make the product scale to much larger enterprises—while still offering cloud-like agility.
Watch this webinar to learn about all of the upcoming improvements, including:
Secure self-service data protection management with enhancements in Role Based Access Control (RBAC)
New manageability and usability enhancements to ease Kubernetes data protection such as Activity Timeline View, real-time monitoring with Prometheus and Grafana, and application grouping
Simplified and guided onboarding with a step-by-step click-through guide
Pure Storage uses the personal data you submit (including name, phone, email, company, job title, location in the form) to provide you with relevant information and help process any orders you may place through Pure or our partners. By clicking register you agree to sharing of this personal data with Pure Storage and our partners and related third parties. You have the right to request deletion of your personal data, and the right to opt-out of sale of your personal data.
Privacy Statement
.