On Demand Webinar
Ensure AZ-level fault tolerance for your AWS EKS workloads with Portworx
Amazon EKS has quickly become one of the leading platforms for containers, accounting for over 65% of container deployments. Join us for this monthly live demo when we set the stage by talking about how you can automate and backup deployments, ensure high availability and AZ-level fault tolerance, optimize costs, move data across environments, and more – all for your Amazon Web Services infrastructure. Live demo of AZ-level fault tolerance for your AWS EKS workloads using Portworx to follow.
Register to watch on demand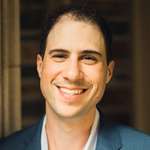 Andy Gower
Solutions Marketing Manager Pure Storage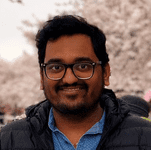 Bhavin Shah
Technical Marketing Manager Pure Storage
Pure Storage uses the personal data you submit (including name, phone, email, company, job title, location in the form) to provide you with relevant information and help process any orders you may place through Pure or our partners. By clicking register you agree to sharing of this personal data with Pure Storage and our partners and related third parties. You have the right to request deletion of your personal data, and the right to opt-out of sale of your personal data.
Privacy Statement
.