ON-DEMAND WEBINAR
Disaster Recovery for Kubernetes on Red Hat OpenShift
Forward-looking enterprises are rapidly adopting Red Hat OpenShift to build and run mission-critical applications across public and private clouds. But how do you address data mobility, including disaster recovery, a non-negotiable business requirement for enterprise applications, and avoid limiting your organization's adoption of OpenShift?
Fill out the form to watch the webinar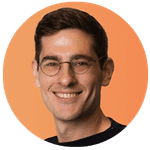 Michael Ferranti
VP, Product and Market Strategy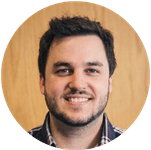 Ryan Wallner
Technical Advocate
In this webinar, we talk about:
Strategies for moving data between OpenShift environments for application migration, blue-green deployments, and more
How synchronous and asynchronous replication can be used in different scenarios for data protection and when to use each
How PX-DR provides Zero RPO failover between metro-area OpenShift data centers
How PX-DR also provides additional business continuity across any geography with continuous backups
Pure Storage uses the personal data you submit (including name, phone, email, company, job title, location in the form) to provide you with relevant information and help process any orders you may place through Pure or our partners. By clicking register you agree to sharing of this personal data with Pure Storage and our partners and related third parties. You have the right to request deletion of your personal data, and the right to opt-out of sale of your personal data.
Privacy Statement
.