ON-DEMAND WEBINAR
Data Security for Kubernetes
Forward-looking enterprises are rapidly adopting Kubernetes to build and run mission-critical applications across public and private clouds. But how do you address data security, a non-negotiable business requirement for enterprise applications, and avoid limiting your organization's adoption of Kubernetes?
Fill out the form to watch the webinar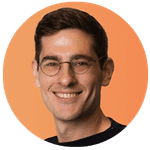 Michael Ferranti
VP, Product and Market Strategy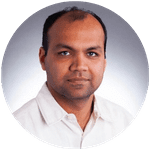 Prashant Rathi
Director, Product Management
In this webinar, we talk about:
Why Data Security is essential to get the most out of your Kubernetes investment
How to enable container-granular authorization, authentication, encryption, and ownership for Kubernetes volumes
Importance of Role-Based Access Control (RBAC) when it comes to data access methodologies and how to integrate them with a corporate authorization and authentication system
Pure Storage uses the personal data you submit (including name, phone, email, company, job title, location in the form) to provide you with relevant information and help process any orders you may place through Pure or our partners. By clicking register you agree to sharing of this personal data with Pure Storage and our partners and related third parties. You have the right to request deletion of your personal data, and the right to opt-out of sale of your personal data.
Privacy Statement
.