ON-DEMAND WEBINAR
Data Security and DR Strategies for Kubernetes
Forward-looking enterprises are rapidly adopting Kubernetes to build and run applications. However, Kubernetes was not designed with stateful applications like databases in mind. For enterprise applications, these systems have non-negotiable business requirements like high availability, data security and disaster recovery, and as a result, the adoption of Kubernetes for mission-critical enterprise applications is limited unless these requirements can be met.
Fill out the form to watch the webinar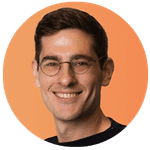 Michael Ferranti
VP, Product and Marketing Strategy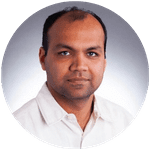 Prashant Rathi
Director, Product Management
This webinar will show you:
How Portworx Enterprise can accelerate your business while reducing infrastructure costs.
How PX-Security provides encryption, authorization, authentication, and ownership for Kubernetes volumes
How PX-DR provides Zero RPO failover between metro-area data centers
How PX-DR also provides additional business continuity across any geography with continuous backups
Pure Storage uses the personal data you submit (including name, phone, email, company, job title, location in the form) to provide you with relevant information and help process any orders you may place through Pure or our partners. By clicking register you agree to sharing of this personal data with Pure Storage and our partners and related third parties. You have the right to request deletion of your personal data, and the right to opt-out of sale of your personal data.
Privacy Statement
.