On Demand Webinar
Best Practices for Doing Kubernetes Data Protection the RIGHT Way!
Recorded at Accelerate TechFest, June 2022
Sign up to watch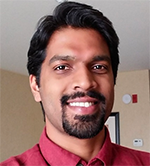 Niranjan Shivprasad
Principal Product Manager
Kubernetes provides the flexibility to quickly deploy your applications on any cloud and easily migrate them across clouds or premises. But how do you ensure this flexibility doesn't put your applications at risk?
In this hands-on session, learn how to best implement Portworx backup and data protection solutions to achieve true application-level backups, multi-cloud resiliency, and seamless application portability. With Portworx, you can trust your data will be available and recoverable.