Technical Insights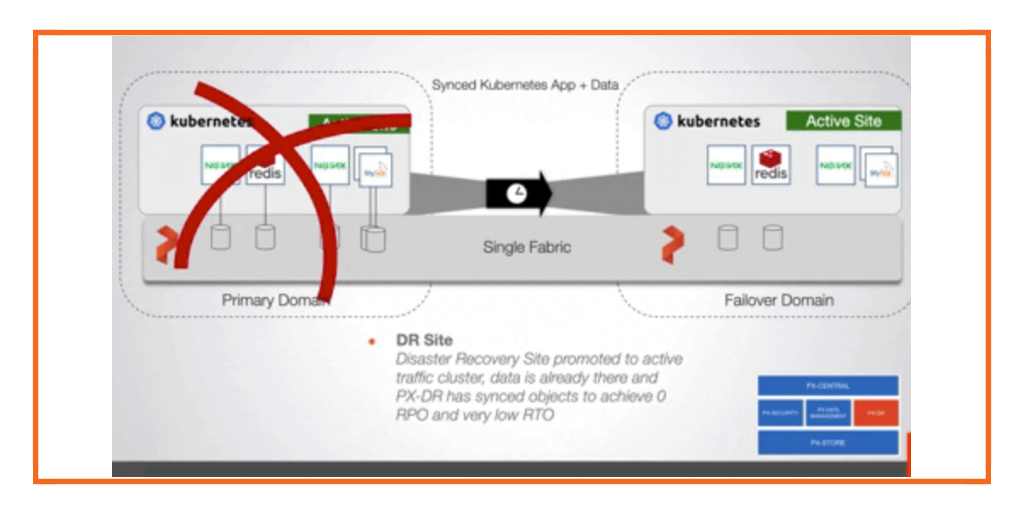 We recently discussed different disaster recovery strategies for Kubernetes and covered the different types of failure resilience within and across clusters.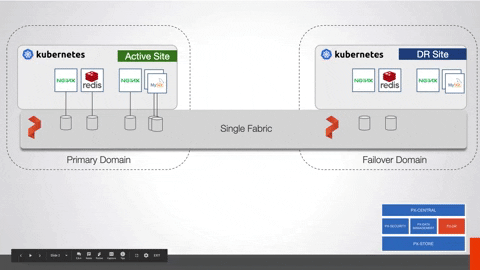 This is a brief update to our previous blog to talk a little bit about the synchronous data replication use case across two Kubernetes clusters within a single Portworx fabric to achieve zero Recovery Point Object (RPO).
When applications are mission critical, this is the type of replication you want. Every write the application makes to a stateful application running in your primary site will be synchronously replicated to a DR site. This means that data will always be available in both domains in case of a failure. Additionally, PX-DR moves Kubernetes application state on a schedule to make your apps instantly start in your DR site in the case of a failure.
Disaster Recovery Terms Explained – RPO and RTO
Learn how Recovery Point Objective and Recovery Time Objective are fundamental to your disaster recovery success
Requirements for Synchronous PX-DR

Whether ransomware takes out your city's infrastructure, a fire renders your ISP unavailable, or the next big name hurricane is barreling your way, be prepared with a disaster recovery plan that's right for your business critical applications. Enjoy this video demo of synchronous disaster recovery on Kubernetes.
Learn more about Disaster Recovery
See how Portworx PX-DR delivers a comprehensive Disaster Recovery strategy for your Kubernetes applications
Share
Subscribe for Updates
About Us
Portworx is the leader in cloud native storage for containers.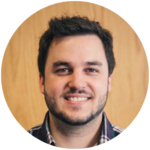 Ryan Wallner
Portworx | Technical Marketing Manager
Explore Related Content:
disaster recovery

kubernetes

rpo

rto