Events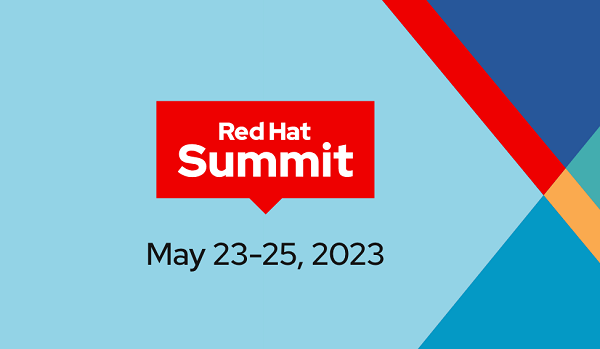 It's hard to beat May in Boston. The cold of winter is becoming a distant past as the Charles starts bustling with activity, there's still hope in the air for the Red Sox, and most importantly it means that the broad Red Hat community will soon be making their way to Red Hat Summit. We look forward to talking with each of you about the value Portworx and Red Hat are delivering to customers.
Portworx helps OpenShift customers run cloud native storage at production scale
With Portworx, you get the easy button for managing data on Openshift – enterprise-grade Kubernetes storage with built-in high availability and disaster recovery to protect your apps and business. Portworx lets you run any application on OpenShift with self-service storage services and data services that are scalable, reliable, and secure. Customers like Credit Suisse, Ford Motor Company and the Scottish Government are running their cloud native stacks on Openshift and Portworx and have been doing this for many years!
By leveraging Portworx with OpenShift, you bring three key things to your applications:
Self-service: Build Apps Faster with storage and DBs at your fingertips
Thin provisioning: Save Storage Costs using capacity management of PX-Autopilot.
Enterprise-ready storage: Scale massively using a high performance storage layer, with HA, DR and Data protection for mission critical apps and data.
For the first time ever, Portworx is serving as Gold sponsor bringing a contingent of over 20+ to engage with the wider Red Hat community and talk about all the ways Red Hat and Portworx are collaborating to accelerate adoption of Red Hat OpenShift. We're excited to showcase the ways in which Portworx is making it easy for customers to move from their traditional, machine-based stack to a modern OpenShift-based stack while leveraging the capabilities of Portworx to manage the storage and data providing everything from Zero RPO disaster recovery to intelligent automation at scale.
This year at Summit we have a number of activities that we hope you'll participate in:
Booth:
Come visit us at Booth #616 and speak to our experts about the ways in which Portworx and Red Hat can help accelerate your modernization journey. See Portworx in action and discover the storage and data management solutions that we offer that accelerate time to market and provide the business continuity and data protection required to go into production.
Stop by and find out how you can get started for free today!
Sessions:
[Lightning Talk]: Architecting fault-tolerant, highly available applications with Portworx and Red Hat OpenShift
Innovative DevOps teams trust Portworx by Pure Storage and Red Hat OpenShift for deploying and managing security-focused, highly resilient, scalable applications and databases. The combination of Red Hat OpenShift and Portworx is an unparalleled Kubernetes experience, providing reliability and flexibility for critical workloads. This joint solution helps organizations with complex, high-volume, and multicloud workloads overcome the common obstacles to cloud adoption, such as reliable backups, disaster recovery, and workload migrations and mobility. In this session, we'll showcase how Portworx and Red Hat OpenShift partner to provide a simple, self-service platform for developers to manage and protect their critical applications.
Date and Location: Tuesday May 23rd 1:30pm, Summit Discovery Theater #2, Expo Hall
[Breakout Session] Fireside Chat: Ford and Credit Suisse join hands with Portworx for cloud native storage at SCALE!
Join this session with Andrea Mantegazzi, Head of Kubernetes at Credit Suisse, and Satish Puranam, Technical Cloud Leader at Ford, to discuss how platform engineering is evolving to drive the development and delivery of modern applications in the enterprise. In this session you'll hear from industry experts as they talk about the pathway they've taken to solve the technical challenges faced within the financial services and automotive industries by leveraging solutions like Portworx and Red Hat OpenShift.
Date and Time: Wednesday May 24th, 4pm
You can also hear our partners at DXC speak about their joint work with Portworx and Red Hat OpenShift on Wednesday at 12pm on the Expo Floor:
[Lightning Talk]: Innovative solutions with Red Hat OpenShift: Disaster recovery, security, and connected car
Date and Time: Wednesday 12pm – 12:20pm; Summit Discover Theater #1, Expo Hall
We look forward to seeing you at Red Hat Summit 2023!
Share
Subscribe for Updates
About Us
Portworx is the leader in cloud native storage for containers.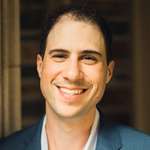 Andy Gower
Group Manager, Partner & Solutions Marketing