Customers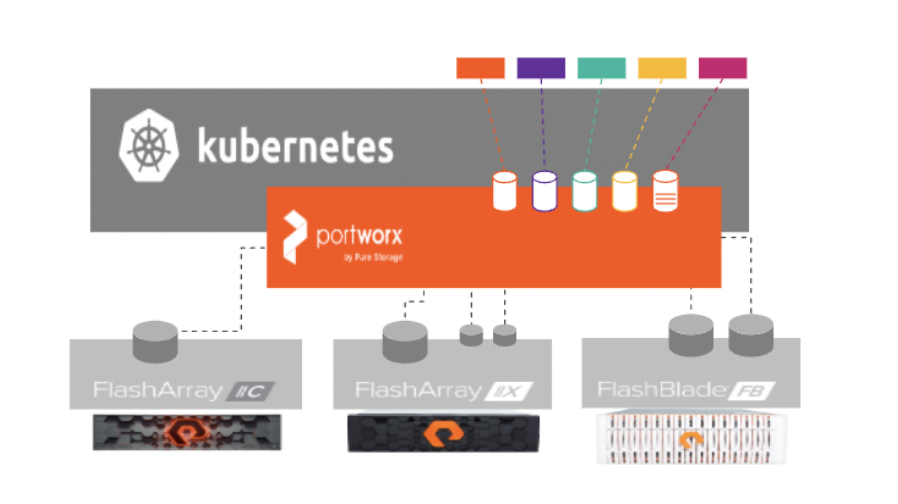 On the journey to modernizing your applications, are you struggling to find one single viable solution that meets all your modern, containerized and non-containerized workload requirements? Are you looking to modernize your storage infrastructure and be able to deploy your Kubernetes applications on it?
We are excited to announce the Portworx integration with Pure FlashArray (FA) and FlashBlade (FB) in Portworx Enterprise 2.9 release. With this integration, organizations are now able to standardize the data needs of all types of workloads – both containerized and non-containerized. The single vendor support from Portworx by Pure Storage addresses the operational complexities of data management across all types of applications.
This release enables customers to take advantage of automatic provisioning of block volumes on FA with Portworx. This helps them uncover the data management capabilities of the platform for cloud-native apps. Customers can now experience the following benefits
Operational simplicity Leverage single vendor support for both K8s and non-K8s workloads with K8s apps taking advantage of cloud-native storage on Pure FAs.
High scale, high resiliency, and high performance Split FA volumes into container-granular Portworx volumes to scale to 100Ks of containers. The scalable and highly available control plane ensures non-stop K8s provisioning, boosting the resiliency. The minimal virtualization overhead with no noticeable application impact makes the platform high-performant.
Tight integration between DevOps and infrastructure team Enable your DevOps and storage platform/infrastructure team to unify and gain end-to-end visibility into the raw storage usage and performance stats on hardware as well as Portworx storage pools.
Portworx Enterprise 2.9 release with FA/FB integration helps deployment of following key use cases:
Simplifying and building resiliency around the underlying storage requirements for any K8s orchestrator environments such as OpenShift and Rancher.
Delivering any app, any cloud, any K8s orchestrator in an agnostic and cloud-native app architecture across on-prem (Pure FA/FB) and multi-cloud environments.
Deploying resilient, secure, scalable, and performant data services platform for containers, standardized across organizations and geos.
Portworx CSI for FlashArray or FlashBlade is available for the Pure FA/FB customers. Get started with leveraging the support for CSI drivers for Pure FA/FB – Portworx subscription options and FAQs for more details.
To summarize, leverage Portworx Enterprise 2.9 release to modernize your underlying FA/FB storage infrastructure. It gives you one complete solution for addressing the data needs of both your K8s and non-K8s applications.
To learn more, use the following resources:
Portworx Enterprise 2.9 Release Notes
Portworx CSI for FlashArray/FlashBlade
Tech Demo on 'How to install Portworx on Pure FlashArray with cloud drives'
Recent Monthly Tech Demo on 'Portworx CSI for FA/FB'
Share
Subscribe for Updates
About Us
Portworx is the leader in cloud native storage for containers.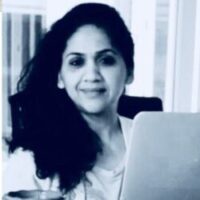 Surbhi Paul
Group Product Marketing Manager