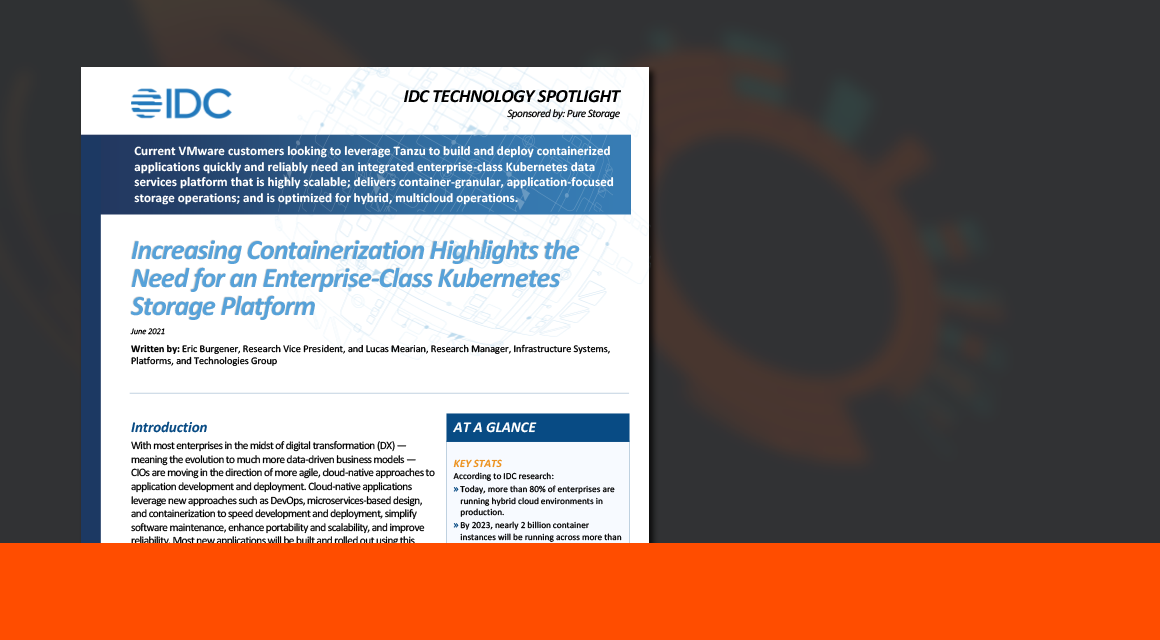 With most enterprises in the midst of digital transformation (DX) — meaning the evolution to much more data-driven business models — CIOs are moving in the direction of more agile, cloud-native approaches to application development and deployment. Cloud-native applications leverage new approaches such as DevOps, microservices-based design, and containerization to speed development and deployment, simplify software maintenance, enhance portability and scalability, and improve reliability. Most new applications will be built and rolled out using this cloud-native approach.
To move containerized applications to production quickly and reliably, enterprises need a Kubernetes data services platform that is highly scalable; organized around granular, application-focused operations; and optimized for a hybrid, multicloud environment and that includes a comprehensive set of enterprise-class data services.
Download the full report to read more.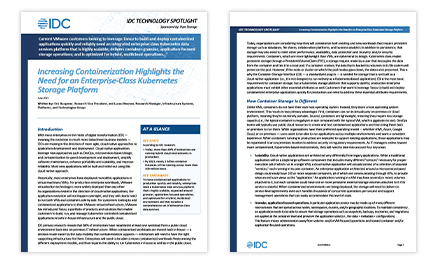 Pure Storage uses the personal data you submit (including name, phone, email, company, job title, location in the form) to provide you with relevant information and help process any orders you may place through Pure or our partners. By clicking register you agree to sharing of this personal data with Pure Storage and our partners and related third parties. You have the right to request deletion of your personal data, and the right to opt-out of sale of your personal data. Privacy Statement.