November 30, 2021
Portworx by Pure Storage at AWS re: Invent 2021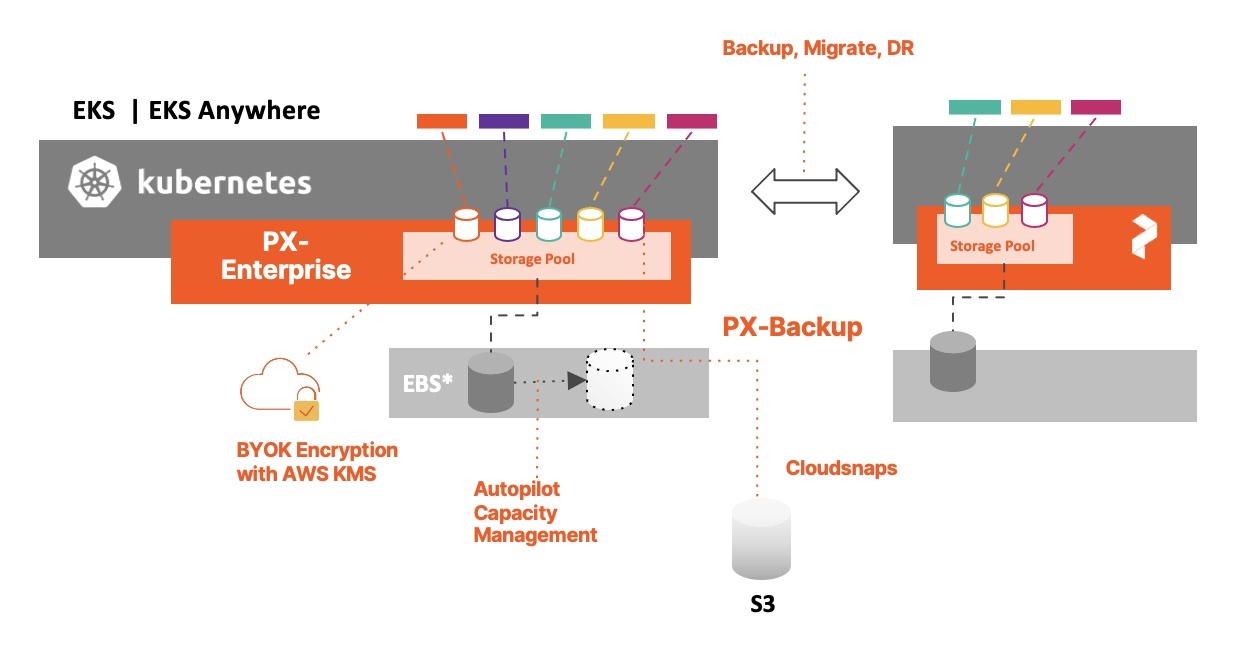 According to CNCF, over 65% of customers are using Amazon EKS to run their container workloads. Here at Portworx by Pure Storage, we work closely with AWS to provide a consistent storage and data management platform that makes it easy to deploy data-rich Kubernetes applications in production. With Portworx and AWS, customers can solve key business requirements that Kubernetes doesn't address including: Cloud Migration, Cross-AZ HA, Backup and DR, security and compliance management.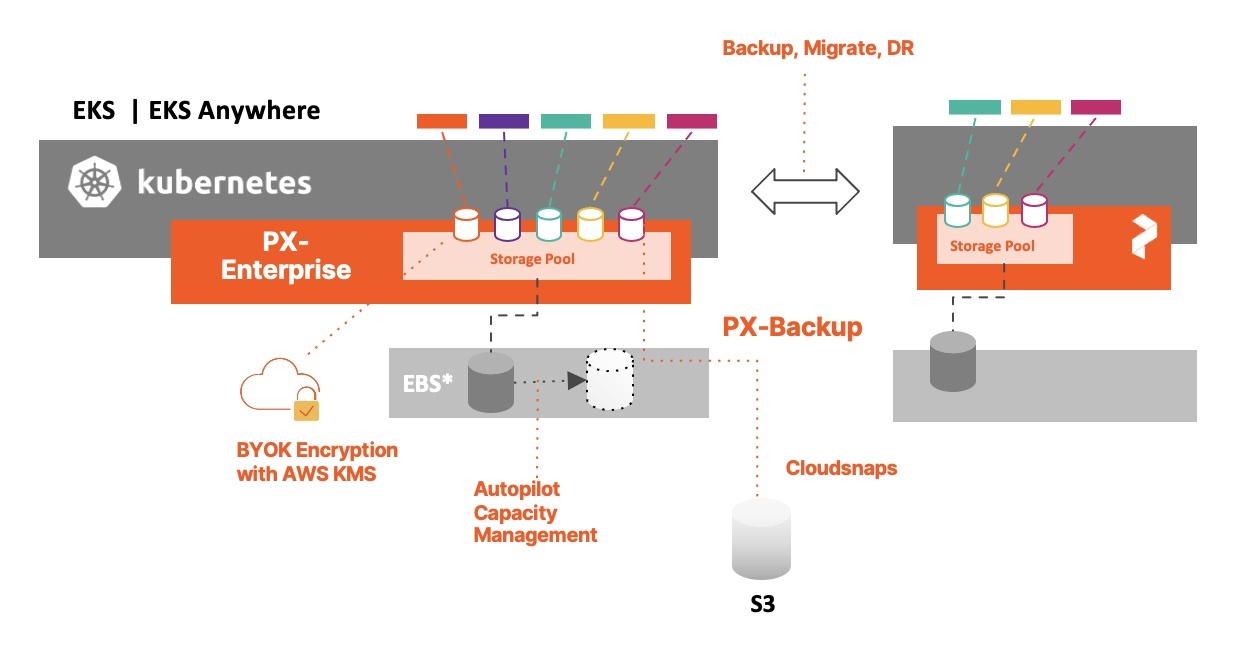 Portworx is all about simplifying your Kubernetes data and we have a good momentum of product releases at AWS re:Invent 2021 in Las Vegas. Some of the key enhancements to our product and partnership with AWS can be found below, which can help Kubernetes users solve challenges associated with data management and data replication.

Portworx Enterprise 2.9 release is now generally available to all customers
With Portworx Enterprise, AWS customers can manage storage and data at scale in their Kubernetes deployments (using EKS, EKS-D or EKS anywhere) with enterprise grade capabilities.
One of the most common use cases is data protection using our Cloud Snaps feature. Our 2.9.0 release improves the efficiency and storage capacity consumed by Cloud Snaps.
To learn specifics about these features, kindly refer to Bhavin Shah's blog here.
Portworx PX-Backup 2.1 release is now generally available in the Amazon Web Services marketplace
With PX-Backup, customers can safeguard their Kubernetes apps with a single click to AWS S3. One can also restore these application-aware backups in any AWS region.
With this release, customers can apply data protection policies for applications running on Elastic File Services (EFS).
PX-Backup 2.1 offers improved compliance with the 3-2-1 backup rule support.
To learn more about how to use PX-Backup, kindly refer to Bhavin Shah's blog here.
Get started today and simplify your Kubernetes data with Portworx Enterprise and Portworx PX-Backup. Take advantage of our special AWS re:Invent offer of 30% off when purchased through the AWS Marketplace. Find out more at portworx.com/aws-offer.
Follow us on LinkedIn or Twitter for daily updates from Portworx at the AWS re:Invent 2021 conference in Las Vegas.